This Post May Contain Affiliate Links. Please Read Our Disclosure Policy here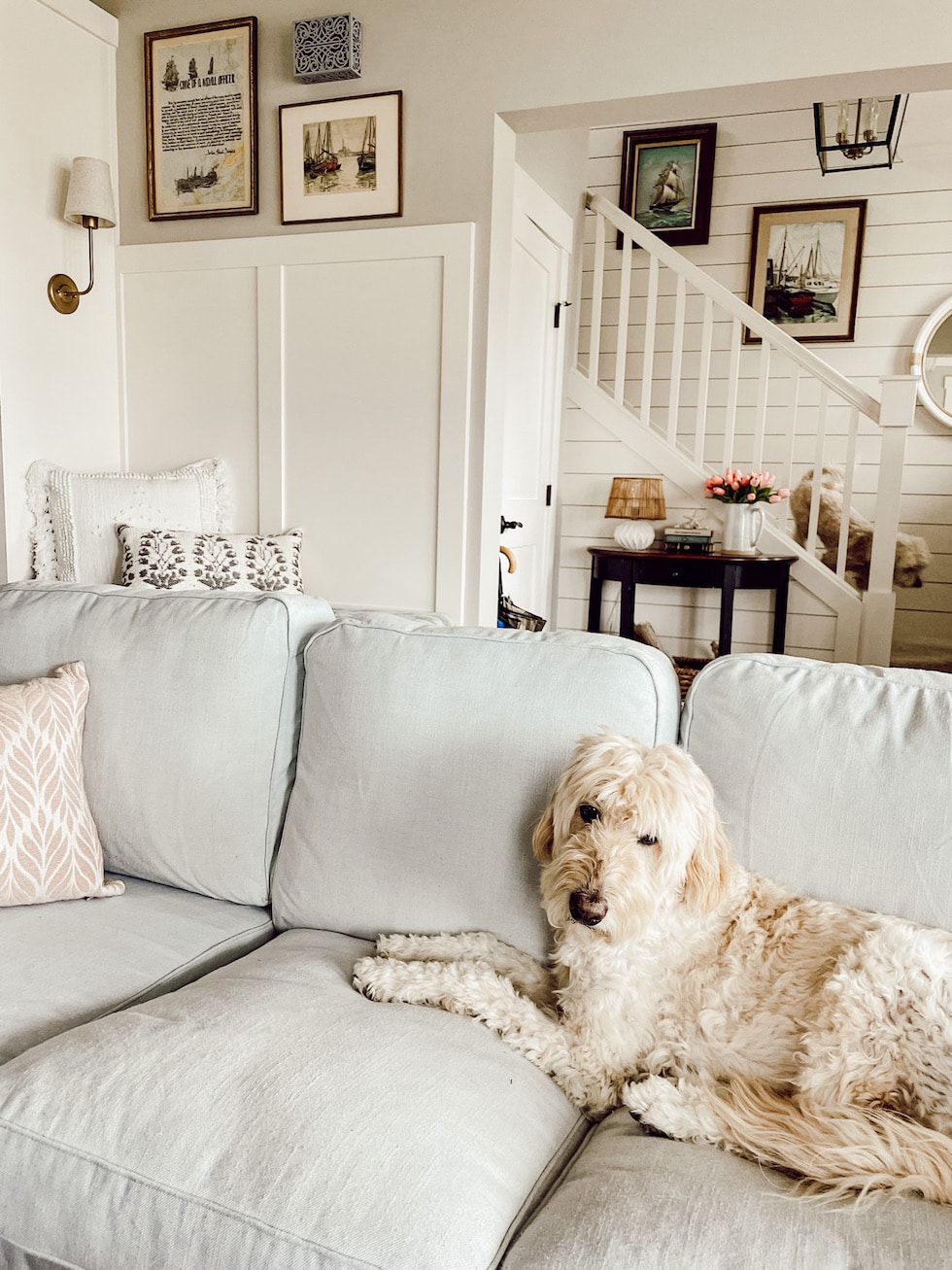 PRAISE BE! The first official day of Spring is on Sunday, so I got inspired to add a few new things to my home from Target (this isn't sponsored, by the way, I just needed a moment of affordable online shopping therapy ha!). I thought I would share what I found with you in case you are inspired to do the same.
Near the start of every season I always recommend you take a few moments to refresh your home. Even if you aren't in the mood for change when you begin, a few simple updates and swaps will begin to uplift your spirits! As you begin to see spring reflected in your surroundings, you'll feel more connected to your home and more present in the season.
You don't have to do much and you don't have to buy anything! Use what you have. Tidy up spaces that have gotten out of control. Put away winter things you no longer need. Make it a restorative ritual each month.
By the way, if you love the idea of seasonal rhythms or want to create a nurturing home that becomes your sanctuary throughout the year, I created a brand new book just for you! A Lovely Life is filled with simple ideas that will inspire you through every season.
A Lovely Life is a hardback book with lots of photos and encouragement for embracing simple beauty, rituals and rhythms through each season. So if you ever just feel overwhelmed by the pace of life and want to savor a simpler pace at home and throughout the year, I think you'll enjoy this new book!
It will be released in May, but you can order it now through Amazon (they won't charge you until it ships!) so you'll be the first to get it, or anywhere books are sold.
With the arrival of spring, I was feeling inspired by a fresh, organic and soft look. Some greenery, textured baskets and lovely pillow covers!
As far as greenery, I definitely prefer real plants but since we moved into our new home, faux plants have helped tide me over until I really know what space I want to use for plants and what type of plants will be best for this house. I've also needed to be focused on just getting settled and really didn't want to deal with keeping plants alive just yet hahahah. (I also got these faux tulips I shared on the blog a few days ago!).
I always swap pillow covers each season. It's a simple way to get a new look! While Target doesn't sell covers separately, unfortunately, the pillows I bought this time all have zippers so the covers and inserts are easy to change out.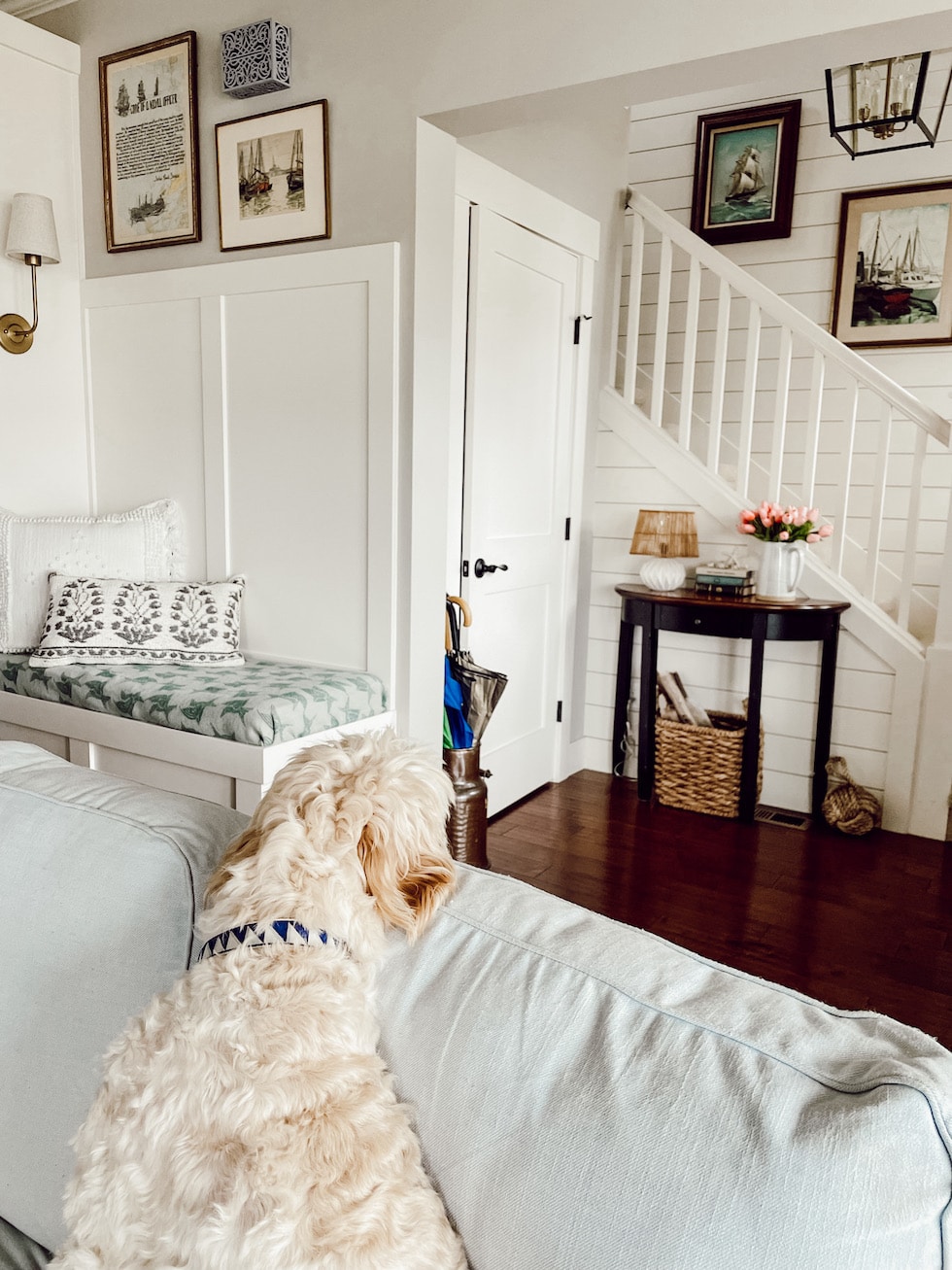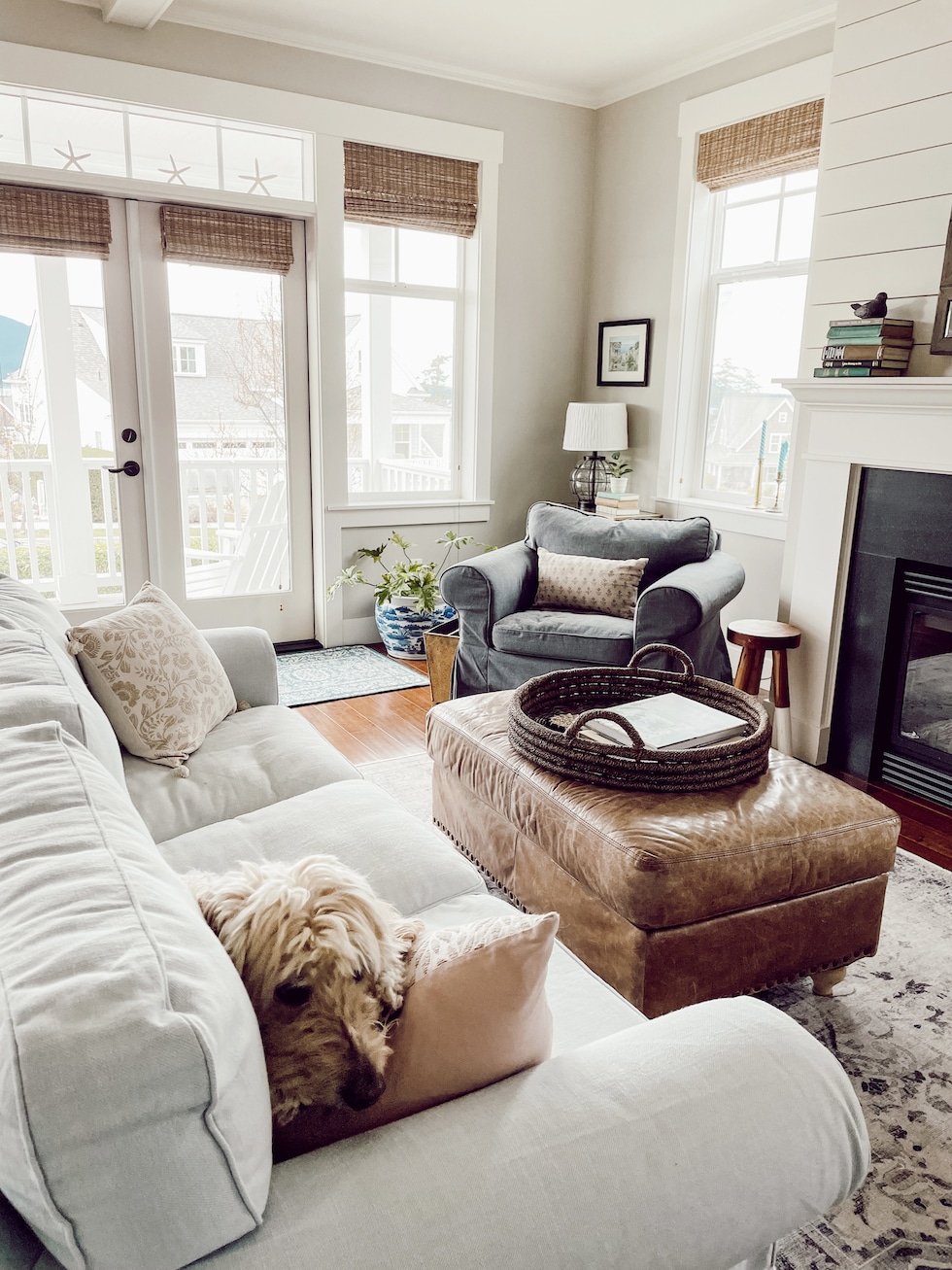 The scalloped basket just seemed like a good all around purchase for spring! Right now I hung it on the wall but my intention is to use it on a door or around my home (or even on the covered porch!) for seasonal branches. It's really adorable and I love the shape of it.
Happy almost spring!
PS. If you missed it, last week I shared some more of our living room and chatted about Spring Puttering HERE.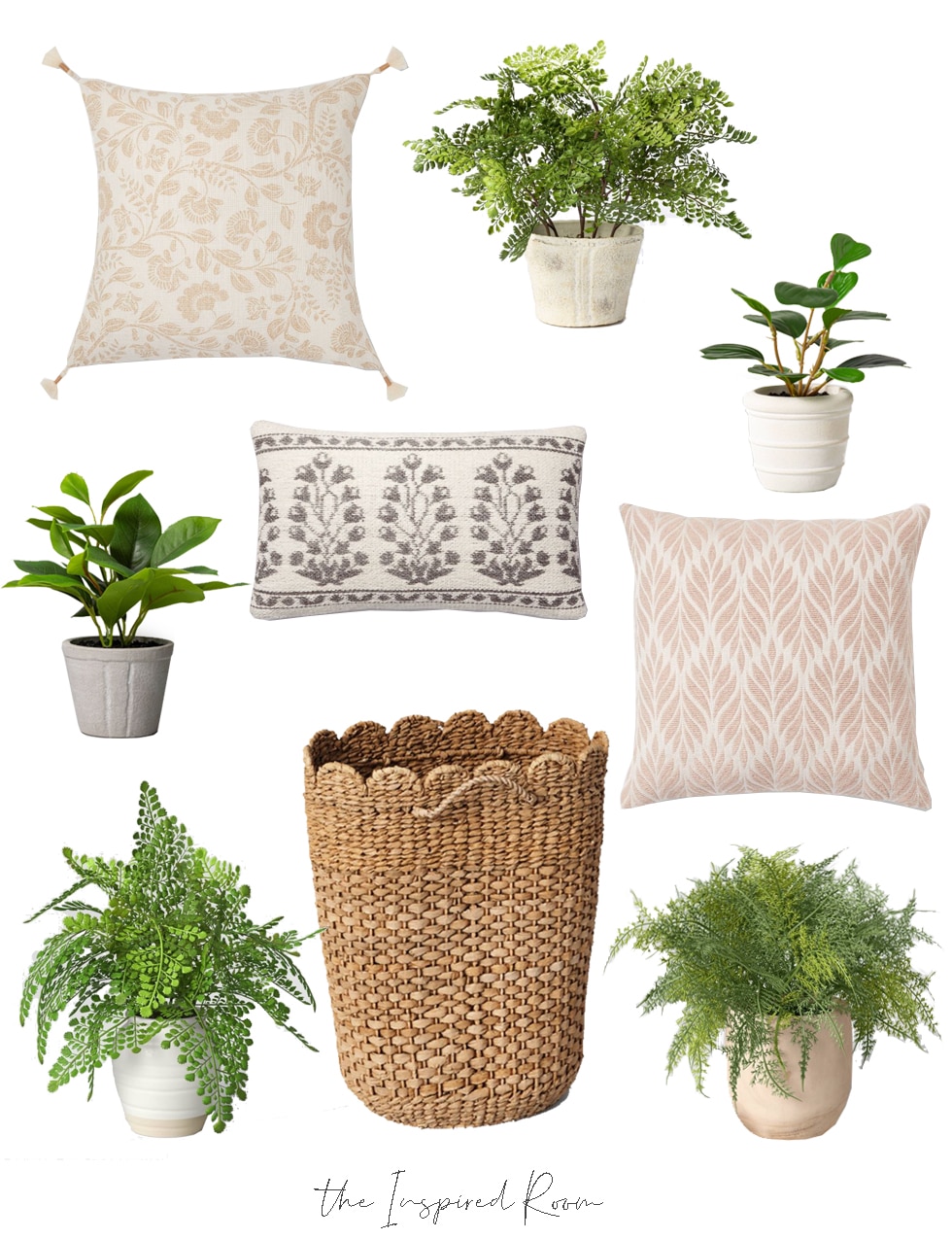 Scroll and click images/links below for details:

Square Floral Pillow with Tassels (also comes in blue) // Faux Mini Hoya in Pot // Faux Mini Azalea in Pot // Floral Lumbar Pillow // Woven Pink Botanical Square Pillow // Large Maidenhair Faux Fern in Pot // Large Scallop Edge Basket // Artificial Fern in Pot
---
Wondering about other sources in my home? Click HERE for my shop!