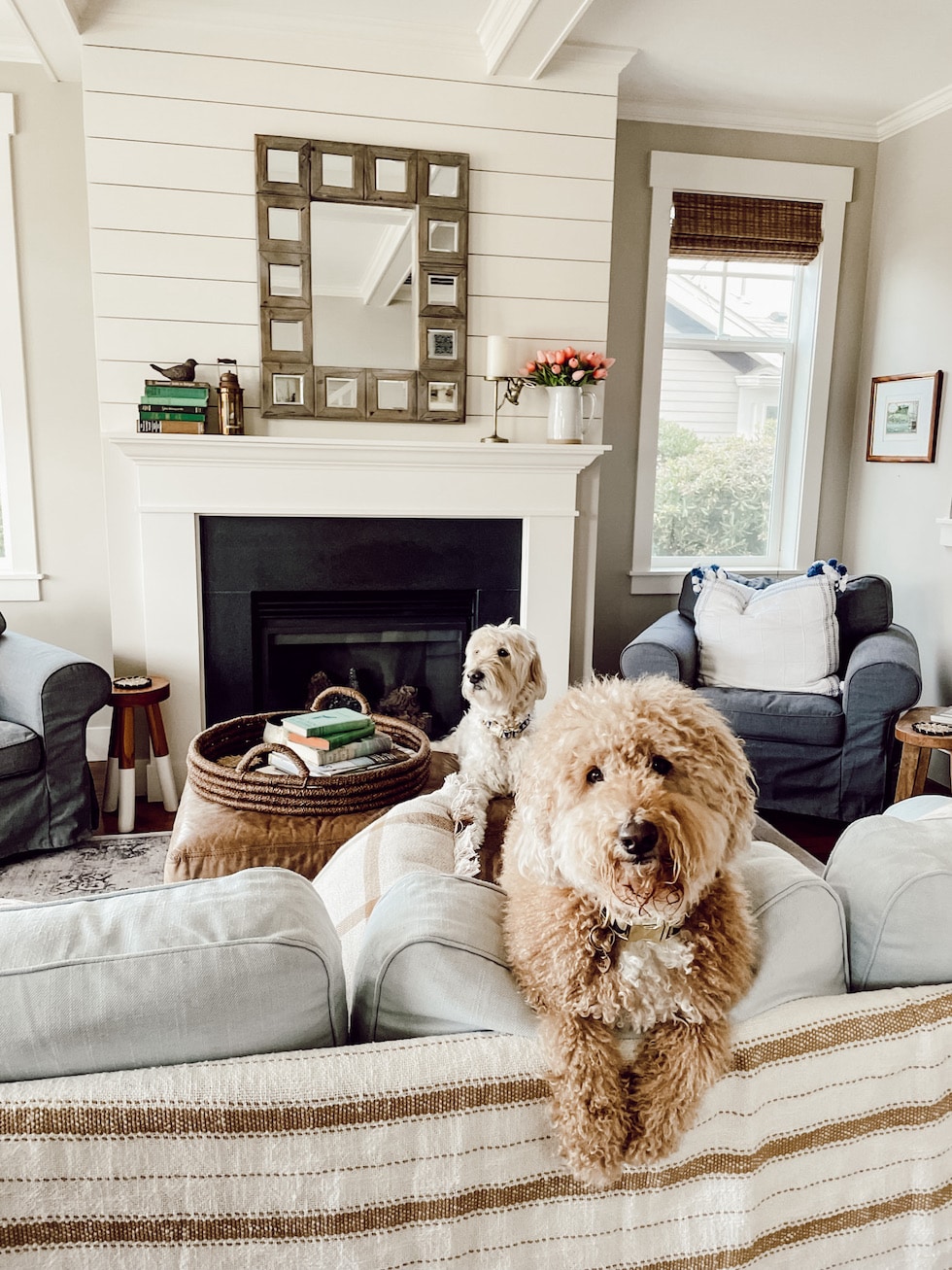 Story time! If you're new here or just catching up, six months ago we bought our beach house, and it's now a place we get to call home every day! It means so much to us. Years ago my parents had a beach house, which was our family vacation destination. It was located on the beautiful Oregon Coast with views of the ocean. My parents remodeled it top to bottom so it was lovely, cozy and welcoming.
As a family with young kids, we didn't have the funds to spend on vacations very often, so it really was wonderful to have a place to go! And not only a "free" place to stay with our kids, but it was a fun destination to make memories.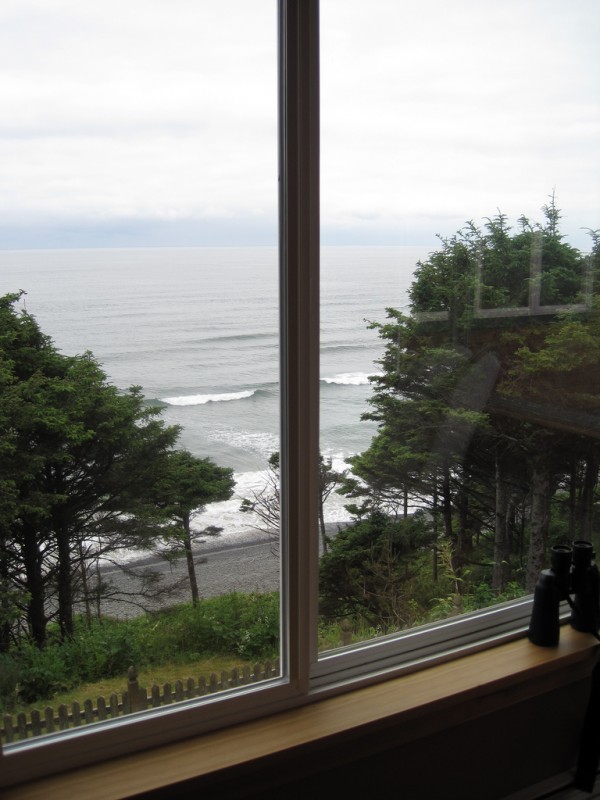 It was very close to the world famous Cannon Beach, so we spent a lot of time hanging out there, exploring the beach, shops and restaurants and other neighboring towns. So many memories of our kids at 4th of July parades and fireworks, too. We loved gathering with my sister's family, extended family and friends. We were there for many summer vacations, holidays, birthday parties. Our oldest daughter Kylee even had her wedding reception at the house after getting married at the little white church in Cannon Beach!
We loved the tradition and experience of staying at the beach house as often as we could during those years. It was like a second home. But one thing I've learned when it comes to the adventures of life, seasons change. Eventually the time came to sell that home away from home.
We really missed the beach house, but when our family moved (again) to our home in Seattle, our house became the new family gathering place. I've always been a believer in making my home a destination we love and creating a home we don't need to escape from! It doesn't have to be a perfect home or situation to be that place. We just have have to make the most of each season and do what works for your family! Isn't that what home is for?
While our family didn't have a vacation house as a place to "get away" there were so many fun places to explore right nearby. Our home was often our family "vacation" destination. We still went away on other vacations when we could, but Seattle is a fun destination spot other people travel to, so we really enjoyed it over the six years we lived there. We invited family to come and stay with us often. We hosted stay-cations and holidays and celebrations in that house. It was almost like the old days of gathering at the beach house!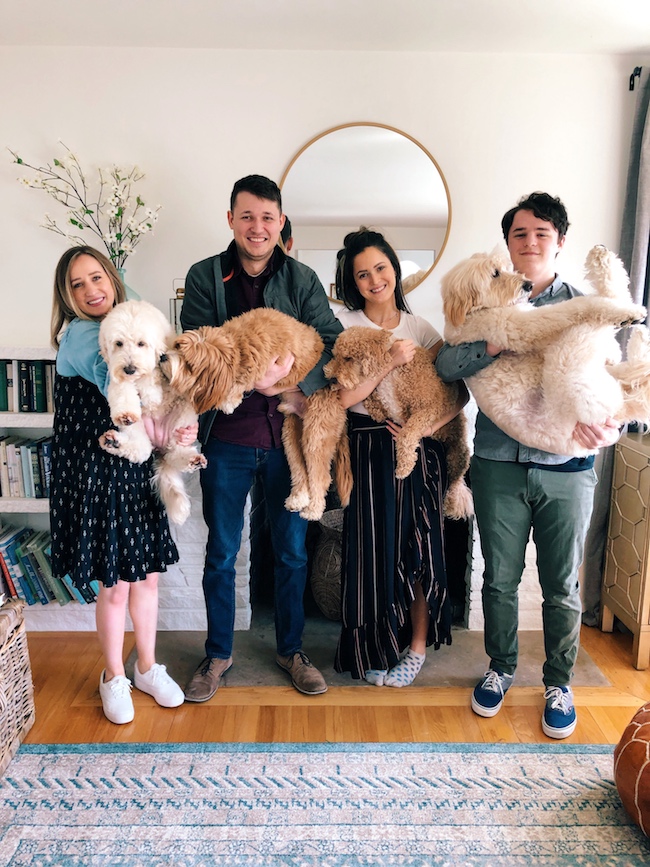 When my husband and I started thinking about this next season of life we were about to embark on as empty nesters, we were of course feeling a bit sad at the thought of change. We were nearing the close of the "child rearing" years of life. With three kids who are not all super close in age, that was a LONG season! 🙂
Plus things were finally settling down a bit after a really busy decade in our lives. We were looking forward to the idea of taking a deep breath and enjoying the home we created. Moving can be so exhausting and starting over is hard. Endings and changes aren't always easy, but we were ready to let our kids fly. And ready or not, we would soon be onto new adventures, too!
While we didn't necessarily plan to move, we began thinking about how change can be a difficult but also rewarding part of life. So many changes and moves in our life, but each one has taught us so much. Even though we didn't think of our Seattle home as our dream house when we moved there, we had poured our hearts into it over those six years. Like the beach house we once had, our Seattle house became a home and destination we really enjoyed. But, again, seasons were changing.
We accepted that while it was truly a gift to us in the years we lived there, it didn't have to be our forever home to have a lasting impact on our lives. (I've always dreamed of having a forever house, so far none have turned out to be our forever home!).
As our son moved out and our two daughters moved away, we talked about how while we didn't want to move far from our son who was still in college nearby, we really didn't have a need to live right in the city any more. And as much as we loved our yard, we no longer needed or wanted that size of property to take care of. Those were a couple of things that helped us prepare our minds to move forward.
We began dreaming about what we wanted our next chapter of life to be like, if it didn't involve staying in our home. It was hard to make the decision to let go of the home we'd made our own over those six years (you can see lots of our before & after transformations HERE), but even harder to imagine we could find another, particularly given the utter craziness of the housing market in our area.
We knew we could likely find a buyer for our home, but the problem was the lack of other homes we'd want to make a move for (we are picky and don't love hardly any of the houses that would be in our desired price range, And also there was just a lack of any homes for sale at all!). We really thought there would be limited to no opportunities for us to secure the type we'd want to move to without selling ours first, particularly since we didn't want to move too far away (like to a more affordable state ha!). It all seemed unlikely. Or even impossible.
But letting ourselves dream anyway was worth it. Dreaming is good the for the soul when you dream with faith and open hands.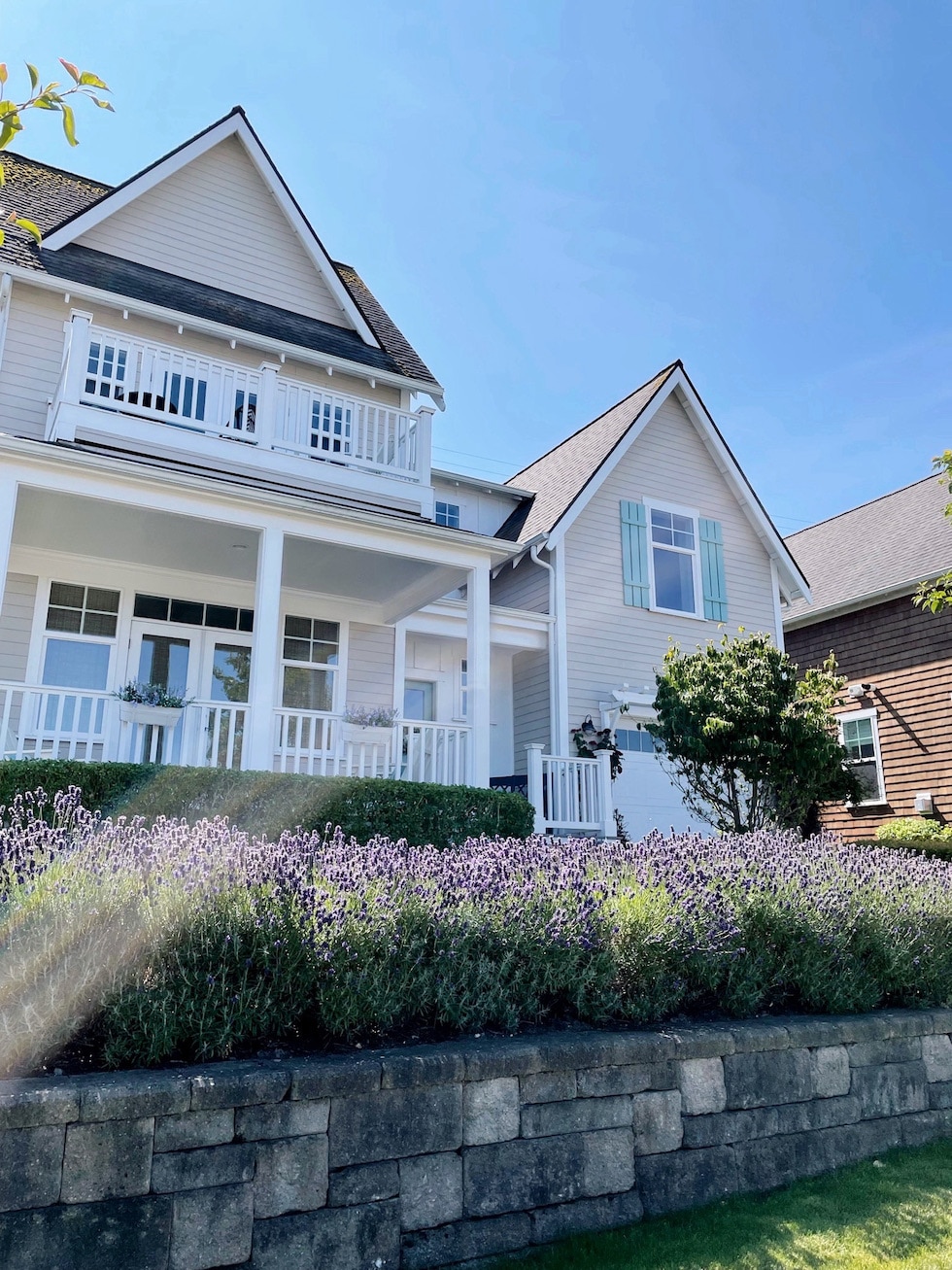 Those dreams led to a few miracles all of which led us here — to this cute little beach house on a beautiful island just an hour and a half from our old house (and actually closer to our daughter Courtney and the darling town she moved to a year ago).
This home was everything my cozy cottage by the sea loving heart could have dreamed of in this season of our life, and really it offers us even more than we ever would have imagined we would find. The last few years have been difficult, so we are just so grateful to have found our little house and for all of the miracles that took place for it to be ours.
If you missed it or forgot the story, you can read more of the story and how we found our new home HERE (part one of 3 blog posts).
It has been about six months now since we bought this home and we're falling in love with living here already! We pinch ourselves daily. Do we really live here? It's in a beautiful, magical, and peaceful place.
The house is so cozy, it already feels like home to us. It's just the right compact space for what we need and it allows us to feel settled in day to day life. Plus, my parents moved in and are planning to add a tiny cottage suite for themselves off the back of the house! We feel like we've got the beach house back, a new one for this new season of life.
This home is going to be a fun place to be as creative as we want to be in the upcoming years, too! We are dreaming up plans to add even more beach house character, to relocate our kitchen and remodel (see our plans here), to create double duty guest spaces and of course, I can't wait to create cottage gardens, etc.
We are so happy to have found a home we love already. It isn't a fixer upper that would demand all of our energy or resources on boring projects like sewers (been there, fixer uppers are fun but also, not the season of life we want to be in now) which means we can take our time and yet really enjoy making it our own in the ways we want to.
Our "new beach house" is a long-awaited but quite unexpected dream come true. Living here feels like we are in the best place for us in this season of life. While it isn't too far from Seattle (you don't even have to take a ferry to get there), we feel like it's an escape to be on an island. It's like being on vacation every day.
We enjoy the neighborhood and local parks and marinas, we collect shells on the beach and watch Eagles fly over the water. We can walk to the beach in a matter of minutes and hop on the ferries to explore other islands. We can go whale watching, kayaking, and in the spring and summer we can visit all of the wonderful flower farms nearby. And if we want to stay home, we can sit on the porch, play games, watch movies, make yummy food, and just spend time together.
Plus it's wonderful destination to welcome our kids to when they can come visit! In fact, we finally had our first official all family gathering here over spring break (we had to postpone it at Christmas due to Covid and a huge snowstorm!). My sister and her daughter visited and our kids, too. They had quite a few fun adventures exploring the neighborhood and surrounding areas.
While life isn't perfect, there is so much to be grateful for. There will be endless memories made here, just like in the years of our other beach house. Except we get the added joy of living here every day :).
---
If you're just catching up, you can see all posts so far about our new house HERE.
You can read more of the story and how we found our new home HERE (part one of 3 blog posts).
Subscribe to my free newsletter HERE and follow along on Instagram so you never miss a thing!