This Post May Contain Affiliate Links. Please Read Our Disclosure Policy here
Do you love to decorate with any family treasures or memorable pieces as a part of your seasonal decor? Let me share a few of my thoughts on seasonal specific decorating.
I mentioned in a post the other day that my mom always put out her adorable ceramic bunnies every spring. They were often used as decor on our Easter table! My husband knew how much I loved the bunny tradition and bought me these years ago so that we could carry on the tradition with our family. I love them so much! They've come along with us to every home we've moved to since, I would never let them go!
There's something so special about decor that tells our story and offers a sense of tradition and meaning for your family. I'm all for using organic seasonal decor and having generic pieces that can be used all year round, of course, that sure makes it easy! But if everything is natural or generic, it may look beautiful but nothing will feel particularly special to you.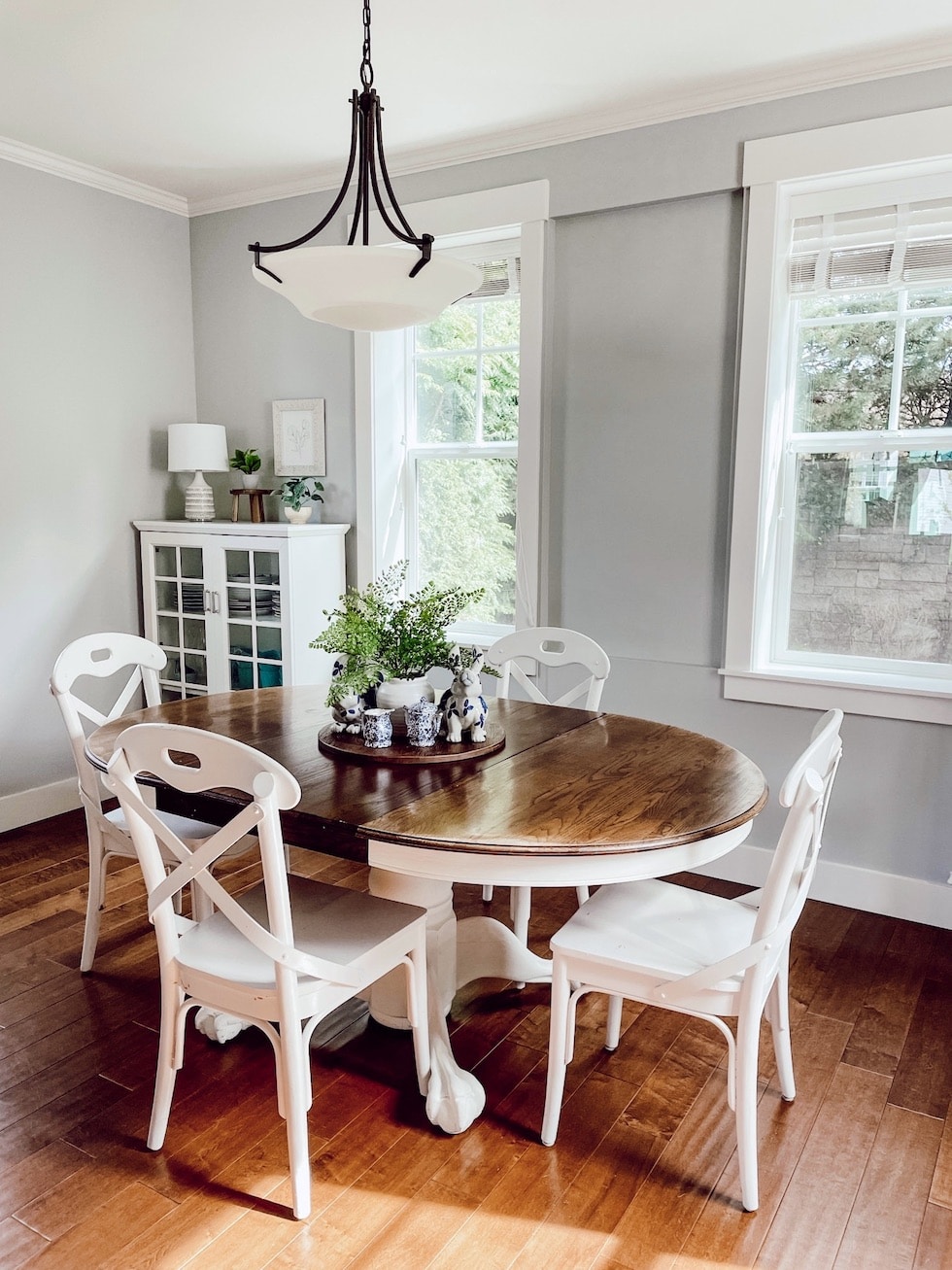 Of course, gathering too many "special to you" items creates a real storage problem! I've gone through that recently with our last few moves. Each time we move I have let go of more, but it can be an ongoing process to decide what to keep and what to let go of.
If it's difficult for you to let go of things that you like, or if you have limited space to keep things organized, make things simple and choose one seasonal specific decor item for spring. Ideally choose something that already has (or represents) a story or history with your family, or one that could become a memorable piece you want to use going forward to inspire your children or grandchildren with a sense of tradition. Choosing an item that can be set on a mantel or a table every spring makes it easy to use!
Let the other "pretty things" go to a new family to enjoy.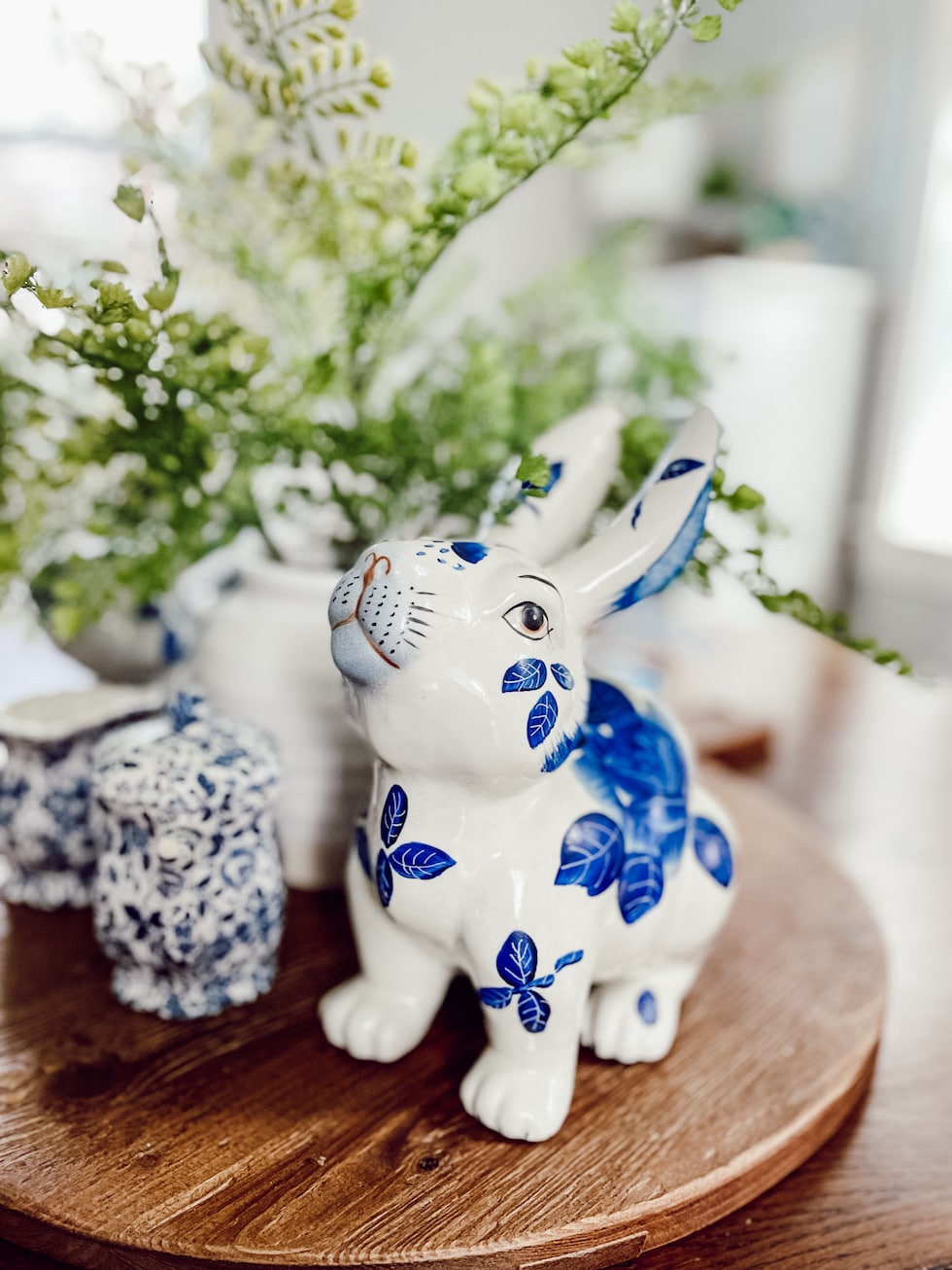 Looking for a bunny for your home? Scroll the arrows and click the images below for details on each!

---
My new book A Lovely Life isn't specifically about decorating, but it is about savoring the seasons and the home making and soul tending rhythms that help inspire and create A Lovely Life.
You can pre-order A Lovely Life book HERE (or wherever you like to buy books!) and grab your pre-order freebie gifts (including a printable Lovely Life Planner and botanical artwork HERE).
Learn more about what my new book A Lovely Life is all about here!

More Inspiration Lately on The Inspired Room:
A Pretty Basket of Spring Branches to Decorate the Entry and My Front Door!
Simple Strawberry Crisp Recipe with Easter Pie Crust Cutouts
How to Decorate for Spring: Add a Whimsical Element
A Spring Home Decor Refresh + What I Ordered from Target
How to Decorate a Room with Color (While Keeping the Mood Simple and Calm)
Spring Inspiration for Charming Yard and Exterior Spaces
Realistic Faux/Artificial Tulips – Simple Spring Decorating
A Bit of Spring Puttering in the Living Room (+ Get the Look Mood Board)
Click HERE to subscribe to our free newsletter so you never miss a post!