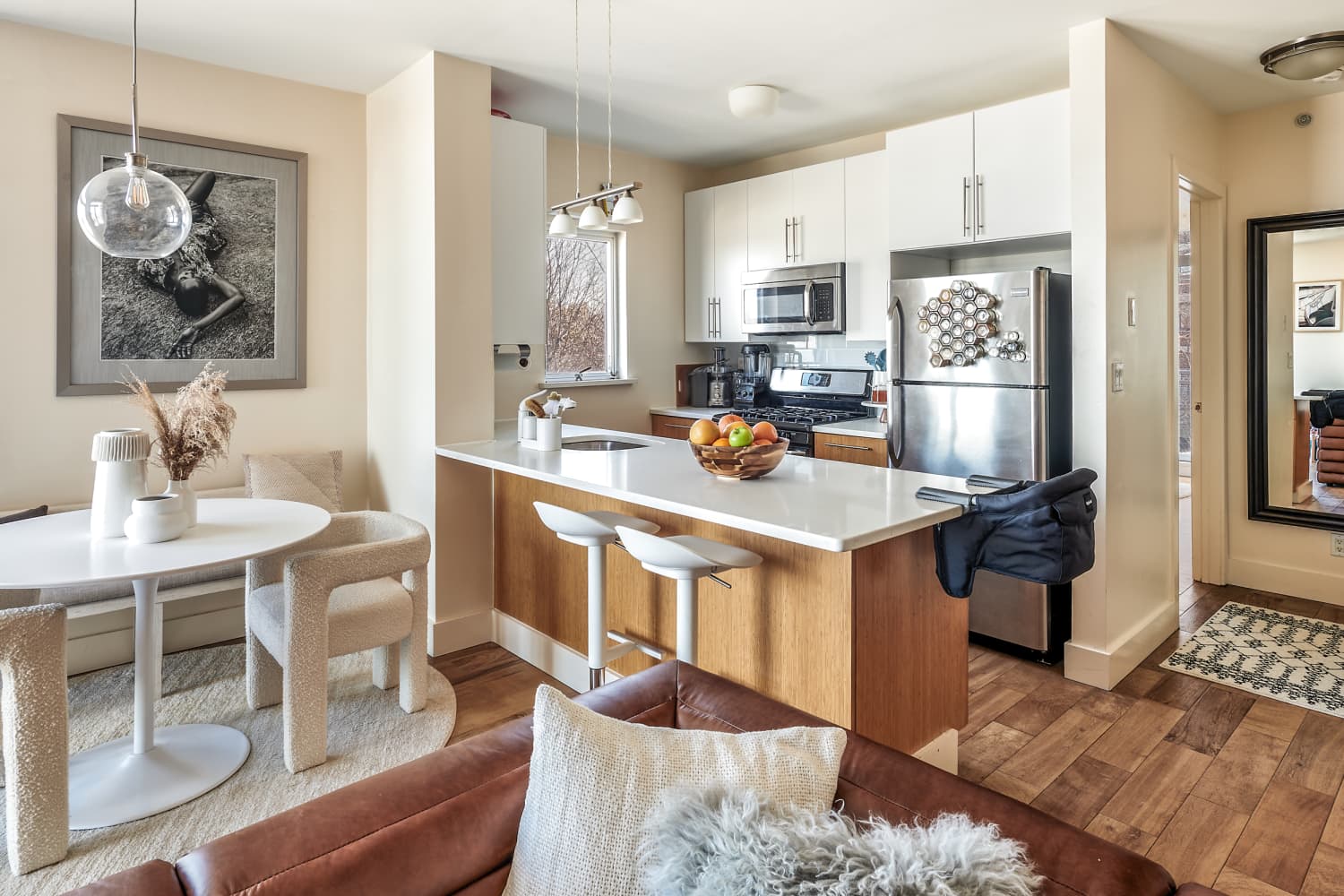 We independently select these products—if you buy from one of our links, we may earn a commission. All prices were accurate at the time of publishing.
No matter how big or small your kitchen is, it's perfectly normal to have a love/hate relationship with your counters. You may have struggle keeping your countertops clean or find them difficult to organize. But one homeowner found a surprising way to make cleaning easier and keep things tidy.
Love says her style is inspired by cleanliness, ease, and luxury, and her kitchen in particular is a perfect combination of order and style. Love and her husband lucked out with a nicely sized kitchen with a decent amount of counter space, but like lots of small kitchens, there's a small surface between the oven and the wall that can become an awkward place to style or store things. That's where Love's surprising organizing tool comes in.
Love placed a modern cake stand with wood base and a smooth, white marble surface on this stretch of counter. The stand holds a crock of utensils and a glass pot of honey while leaving the countertop clear below. Plus, Love can still use it to hold a cake and doesn't need to waste precious cabinet space storing it for the days when it is not in use.
This cake stand is a great organization tool because not only is it pretty, but it contains counter clutter and because its elevated shape creates storage space underneath, as well. So the next time you find yourself frustrated by the chaos on your countertop, keep this trick in mind. And remember this sage organizing advice: "Don't overlook small items," Love says. "Create a home for every single thing."