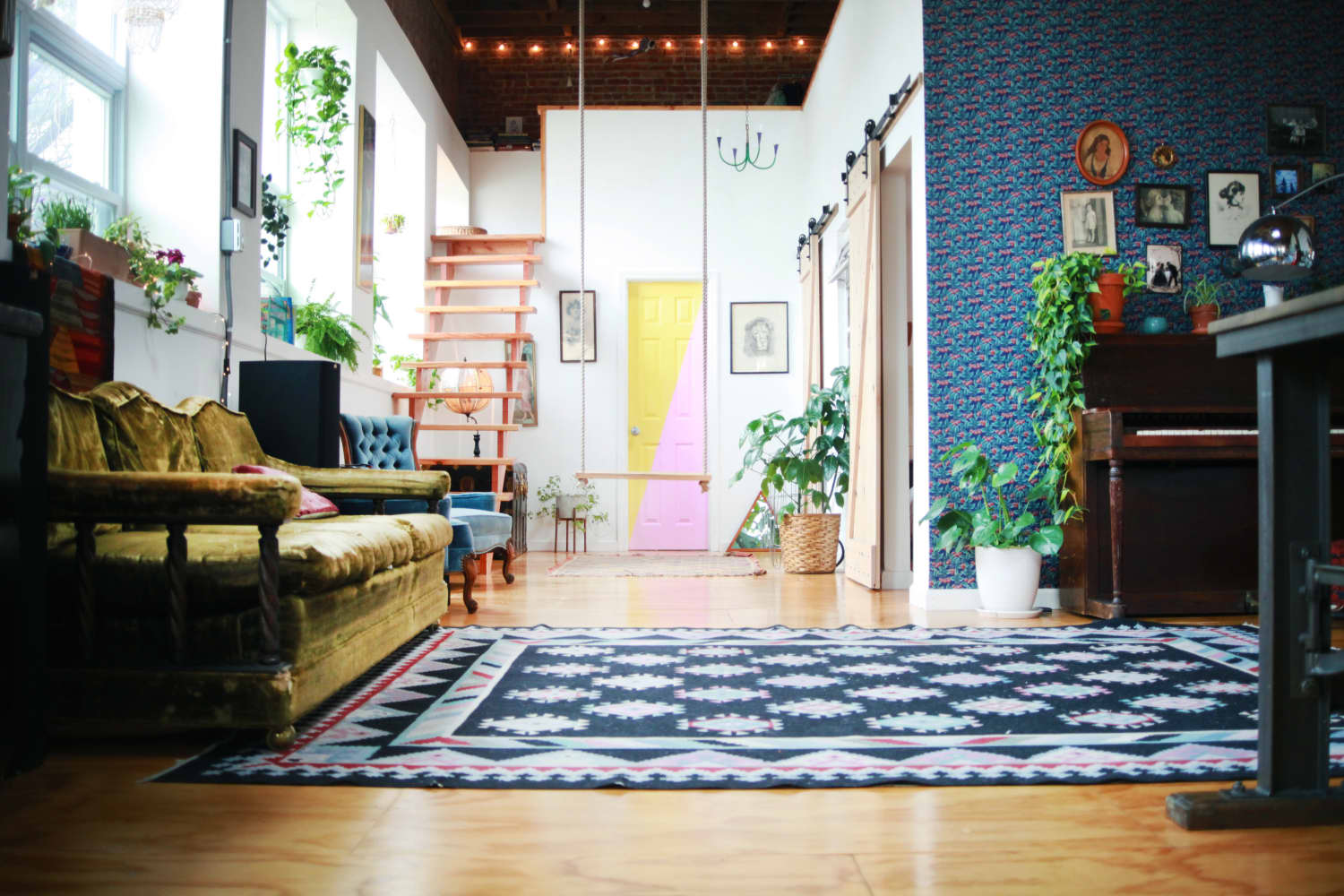 An apartment, by definition, is a room or set of rooms fitted with housekeeping facilities and usually leased as a dwelling. But under this all-encompassing definition lies a dizzying range of apartment options and styles. Here are seven of them and how to tell them apart.
Railroad apartments feature a long, narrow layout where one room leads directly into the next. There is no hallway, so the space resembles a line of train cars, thus the name. This style of apartment can inspire purposeful and minimal living to make its unconventional layout work. But because windows are usually located at both ends, with none in between, the space can be dark and create privacy issues if you're living with roommates.
Typically under 600 square feet, a studio apartment brings the living, dining, kitchen, and sleeping areas into one room. It's a good option if you're looking to save money because it's usually more affordable than traditional apartments. Even though everything is found in one large space, studio apartment layouts can vary, with some incorporating half-walls or built-in storage.
An alcove studio apartment has a similar feel to a studio, with the kitchen, living, and dining area all in one large space. But an alcove apartment creates a separate area for the bed. While it's not a true one-bedroom, an alcove studio features a nook or L-shaped area where the bed can be positioned. This layout can also allow for a curtain or other partition to give the sleeping area more privacy.
An efficiency apartment is essentially the same as a studio — with living, sleeping, kitchen, and dining areas in one room. But the key difference is that an efficiency apartment is smaller, usually under 400 square feet. Appliances may even be smaller to accommodate the available space. Mini-fridges and cooktops instead of ovens are common.
Open and airy, loft apartments come in a variety of shapes and sizes, featuring different numbers of bedrooms and ranges of square footage. Loft apartments are often found in converted commercial buildings, like factories, and are defined by their open-concept architectural style in which some dividing walls don't go all the way to the ceiling. There is usually exposed brick, metal or wood beams, or ductwork.
In a bigger city where rent is high and space is limited, a convertible apartment affords the opportunity to get creative with your living space while saving a little bit of money. A convertible apartment is essentially an alcove studio where most of the living spaces are in one room, but with a designated space for a sleeping area. This space can be separated with an alcove, partial wall, a small hallway, or a separate room with a sliding door or curtain. A one-bedroom convertible apartment means the apartment is a studio with the option of adding a bedroom, and a two-bedroom convertible means it's a one bedroom with the option of adding a second, and so on.
Similar to a convertible apartment, a flex apartment allows you to add bedrooms if needed, but the terminology is a little different. A one-bedroom flex means that the apartment has one bedroom with the option to add a second. A two-bedroom flex means there are two bedrooms with the option to add a third, and so on.
The aptly named garden apartment is an apartment that is at ground level or partially below and opens into a garden or courtyard area. Typically found in older apartment buildings, like the classic Brooklyn brownstones, these units are less expensive, sometimes up to 30 percent less than the above ground units.