This Post May Contain Affiliate Links. Please Read Our Disclosure Policy here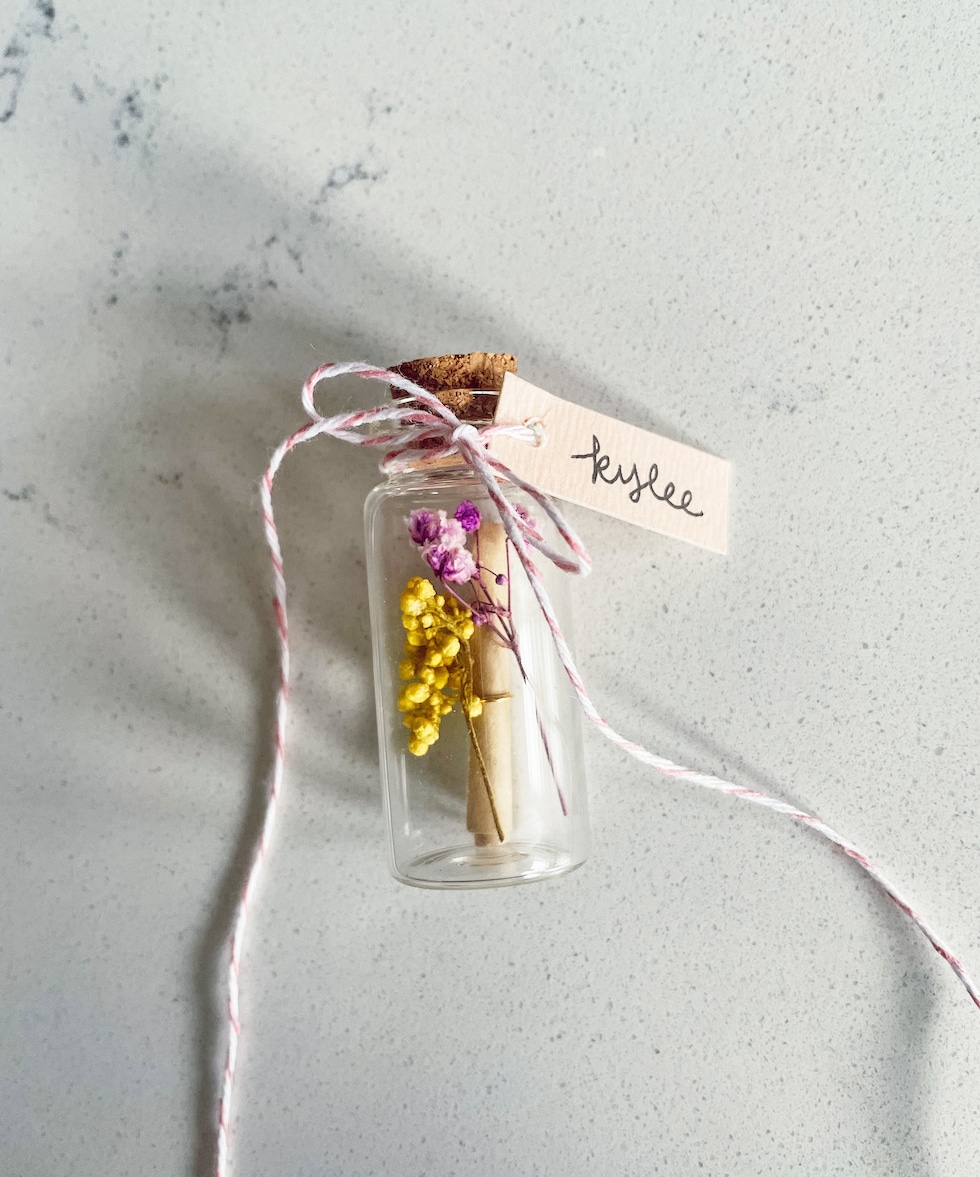 Hi friends! Courtney here today. If you've been following along over the past several months, you know I am getting married this summer! We have been planning up a storm around here. I can't believe the big day is coming up so very soon!
Many of you have let me know on Instagram that you would love to see some of our wedding ideas, advice for planning etc. There are so many things I'm excited to share with you. Of course, I will also have photos to share afterward!
A big goal of mine throughout wedding planning has been to focus on simplicity, while incorporating lots of really personal, special, and memorable details. (I shared some of our wedding vision and mood board over in this blog post).
Today, I wanted to share the simple and sweet way I asked my bridesmaids to be a part of our special day!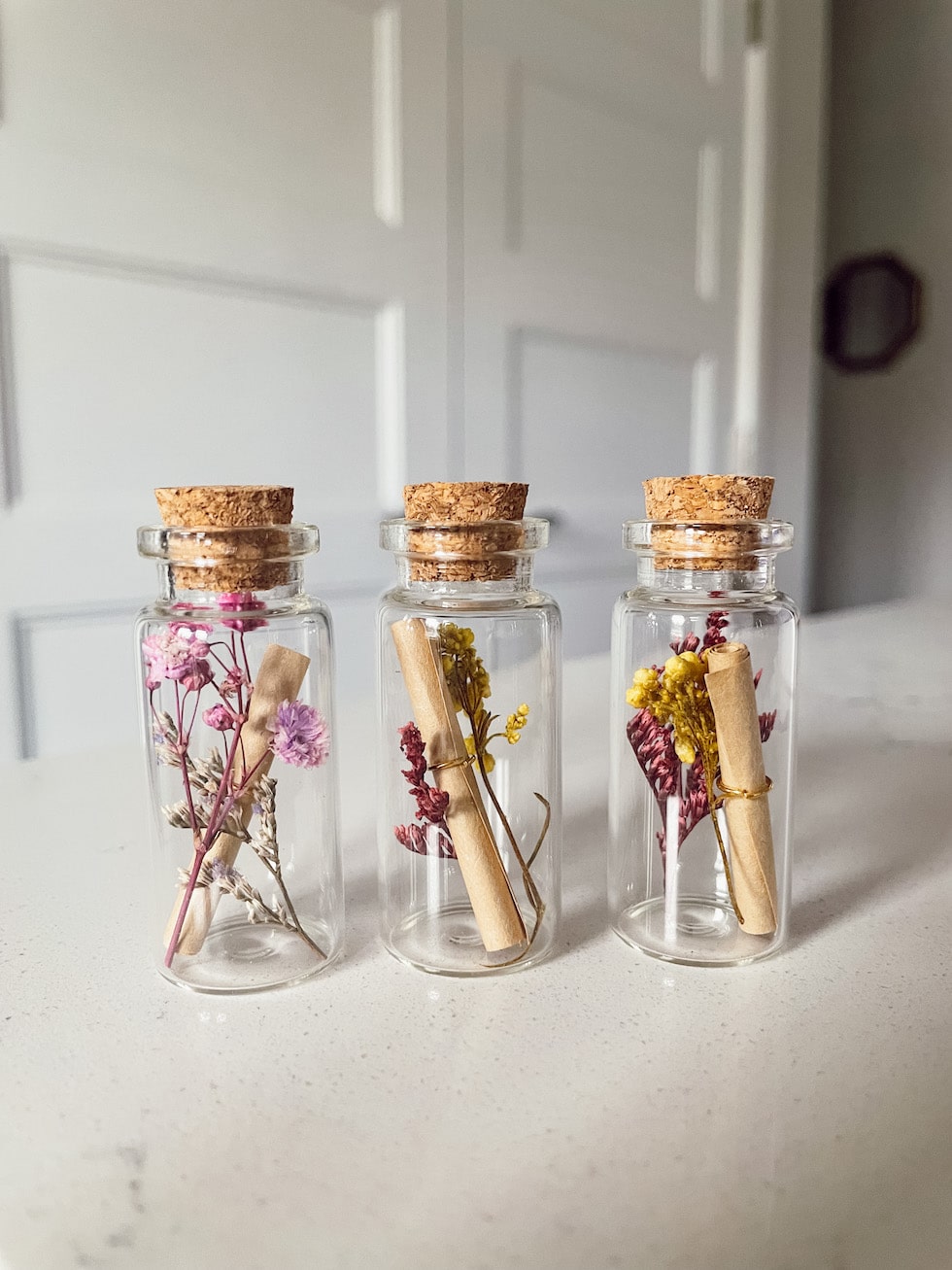 Bridesmaid Proposal Gift

You'll find so many creative ideas online for 'bridesmaid proposal boxes'. If you read my proposal story, you might remember that in October my fiancé proposed to me with a message in a bottle on the beach. You can read the story here if you missed it. The 'message in a bottle' theme inspired me to ask my girls to be my bridesmaids in the same way. It is an adorable and simple idea for any gift, wedding favors, or even place settings for any occasion.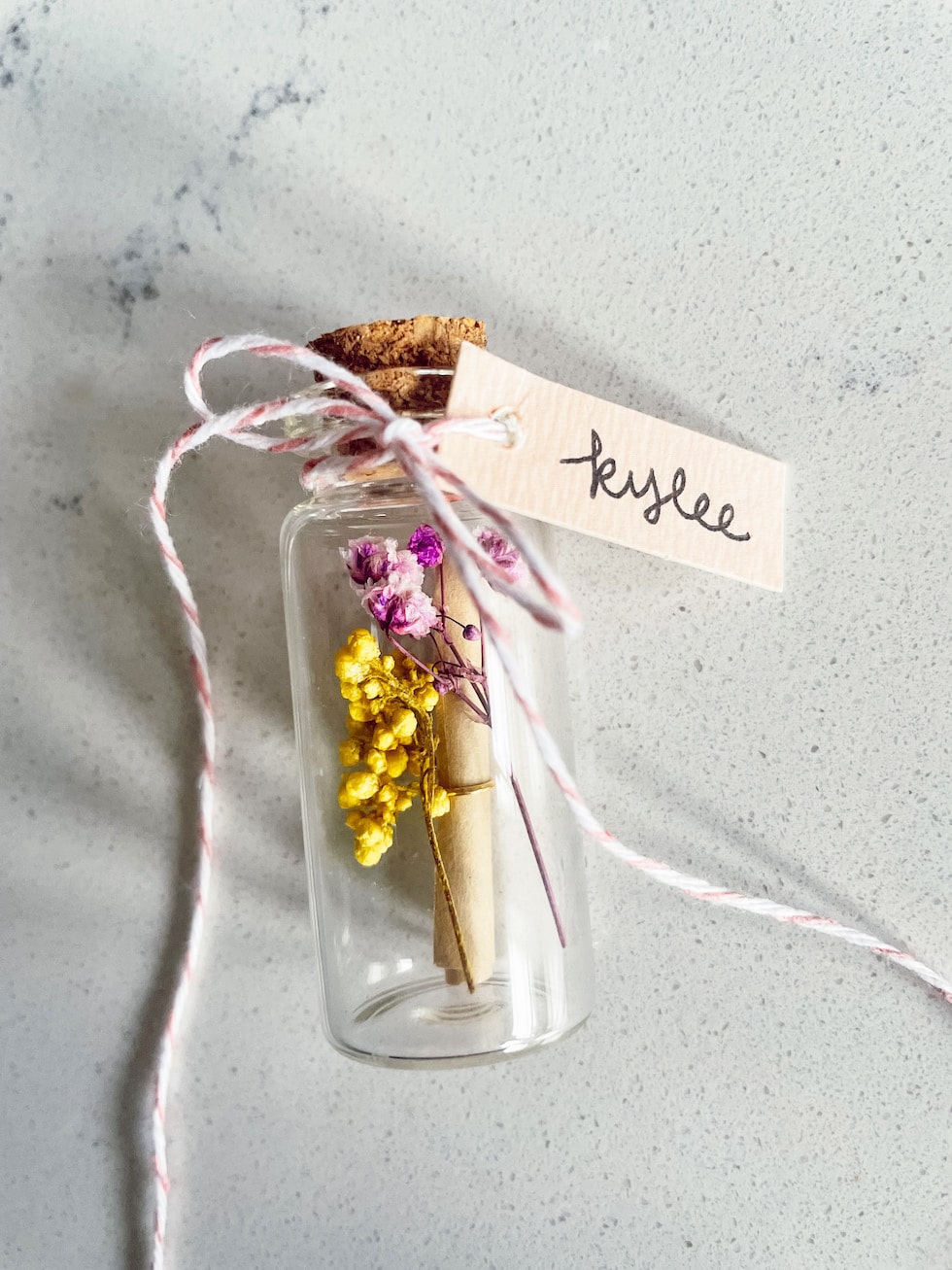 DIY Message in a Bottle
I had ordered this bottle set on Amazon that came with the scrolls–sadly it appears to be out of stock right now but I rounded up lots of similar sources for you HERE in our Amazon storefront. This bottle set is really similar, just with colorful scrolls. You'll find more source suggestions later in this post!
The scrolls were super tiny, but just enough room for me to write on each 'will you be my bridesmaid?', and 'will you be my maid of honor?' for my sister Kylee.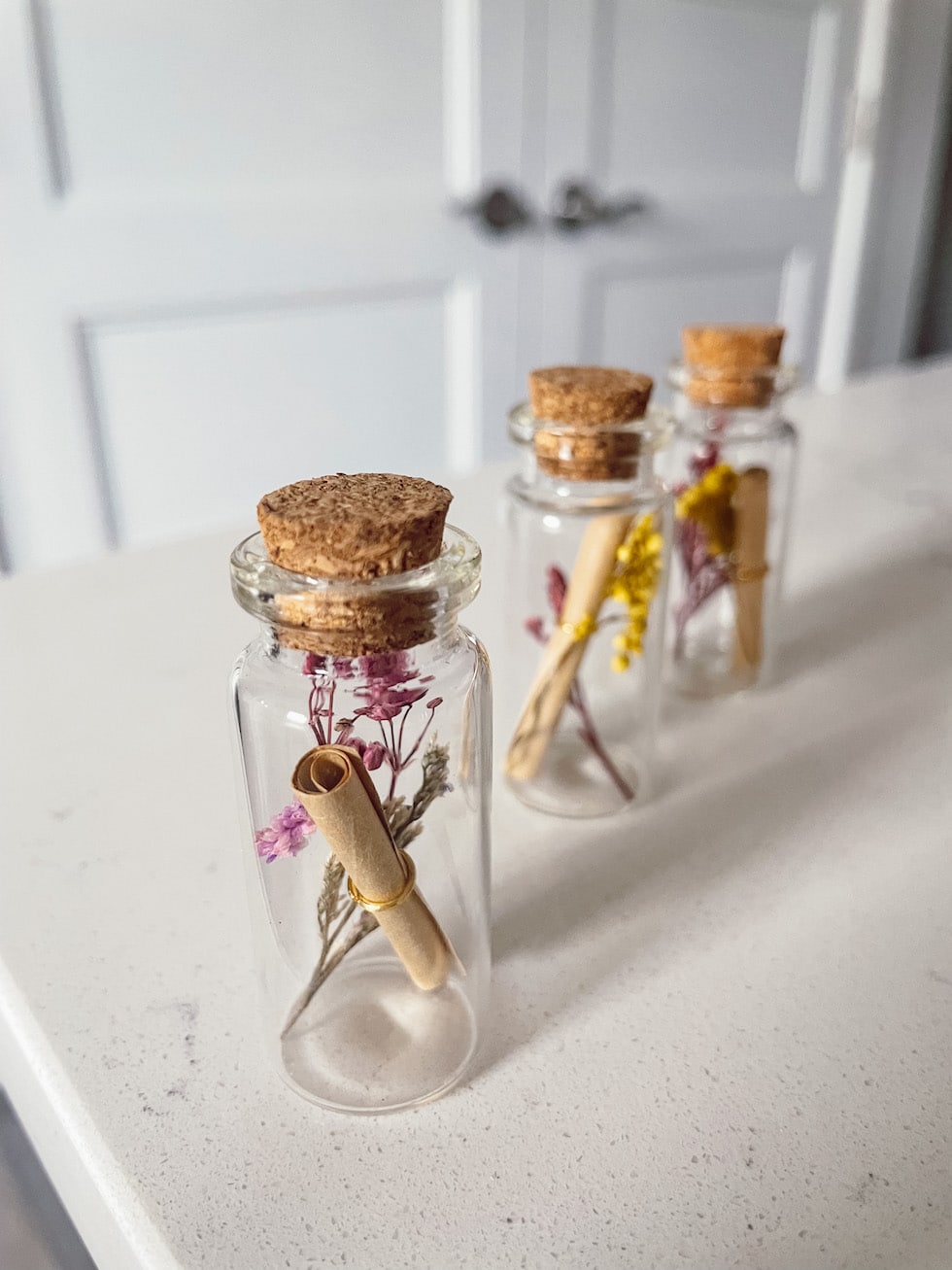 We are using lots of pressed flower and wildflower elements in our wedding decor, so I wanted to incorporate a similar theme into the bottles. I ordered a this pack of dried flowers on Amazon. It came with a ton of different varieties! I placed two types of flowers in each bottle so each had a unique look (I cut the flowers to fit). They almost look like little terrariums, so cute!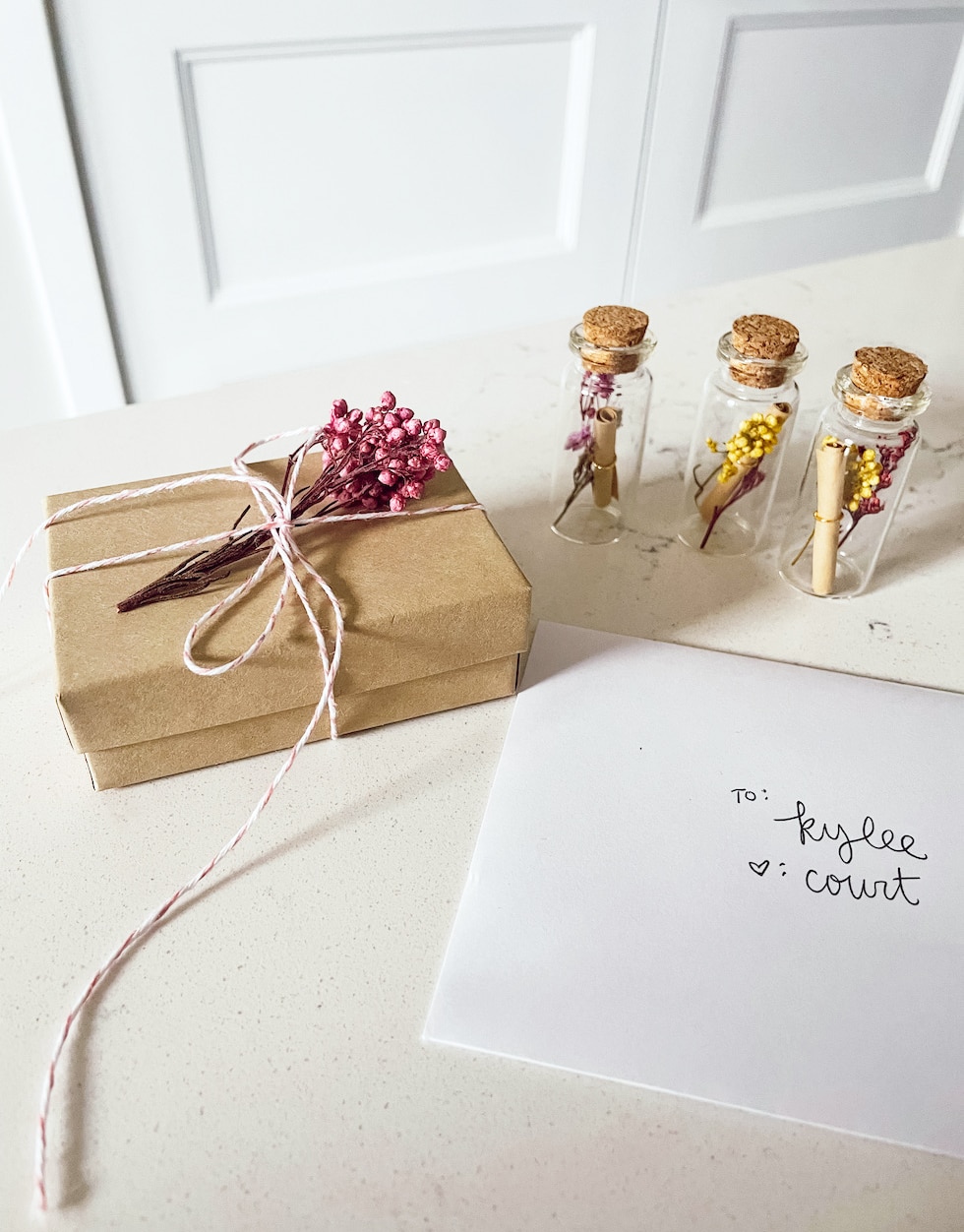 I cut out a small piece of paper to write the girls' names on, and tied a little baker's twine around each to secure it to the bottle. Unfortunately I didn't have a mini hole punch handy, so I made a hole with scissors haha (but a mini punch would have been best!).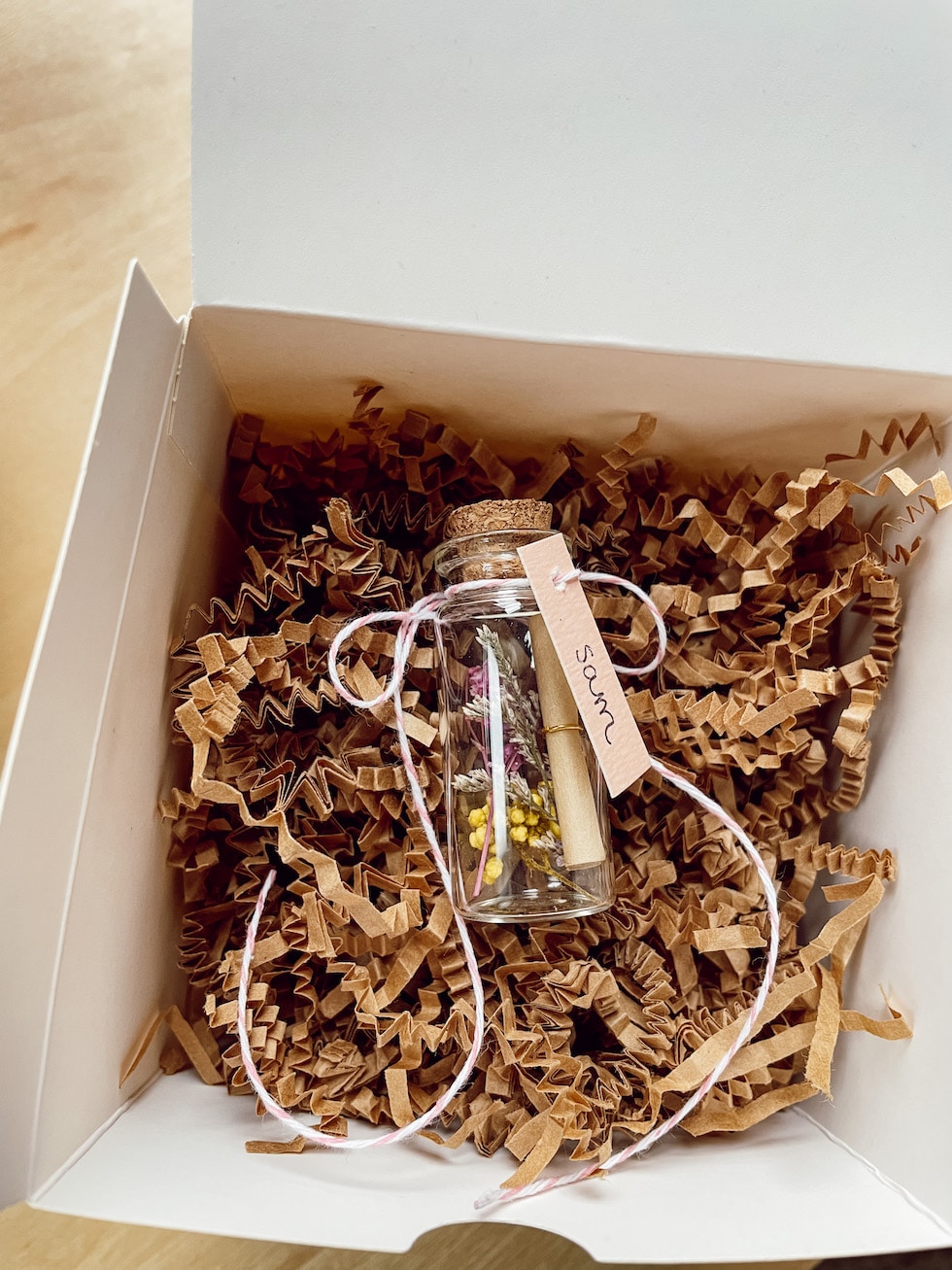 Each bottle was set in a little gift box with shredded kraft paper. Inside the box I included a card with a note for each bridesmaid letting them know how much each of their friendship means to me!
The girls were so delighted when they opened these! I love that can keep them as a little decor piece, too.
Supplies and Sources for Message in a Bottle
If you want to make something similar, I rounded up some supplies for you!
There are similar supplies HERE in our Amazon storefront, or you can click the individual links below for a few recommendations.
Glass Bottles with Cork:
The exact bottle set I got with the scrolls, sadly out of stock but linking here in case it ever comes back!)
This is a similar bottle set that comes with colorful scrolls.
These mini cork bottles are the same size as mine (no scrolls included).
These are bigger cork bottles if you want larger and more room for a longer note (no scrolls included).
This is a bottle with scroll that you can have customized with a printed message.
Mini Scrolls:
These tiny scrolls are similar and colorful!
Here is a set of 100 blank scrolls with rings (7cm x 6cm, several pretty color options, see photo below)
PS. Here's another message in a bottle idea for you! This would be fun for any occasion or celebration. At our wedding we are going to have a 'message in a bottle station' where guests can write us advice or well wishes on scrolls and place them in a big glass bottle with a cork top. We'll read through them on our first anniversary! Since I had seen that idea all over Pinterest and it was a part of the proposal, I couldn't pass it up. I will be sure to share photos of that after the wedding!
I've shared more wedding planning behind the scenes on my Instagram (feel free to follow me there and watch my story highlights!). I also shared our wedding mood board here on the blog with more details. More to come! 🙂