This Post May Contain Affiliate Links. Please Read Our Disclosure Policy here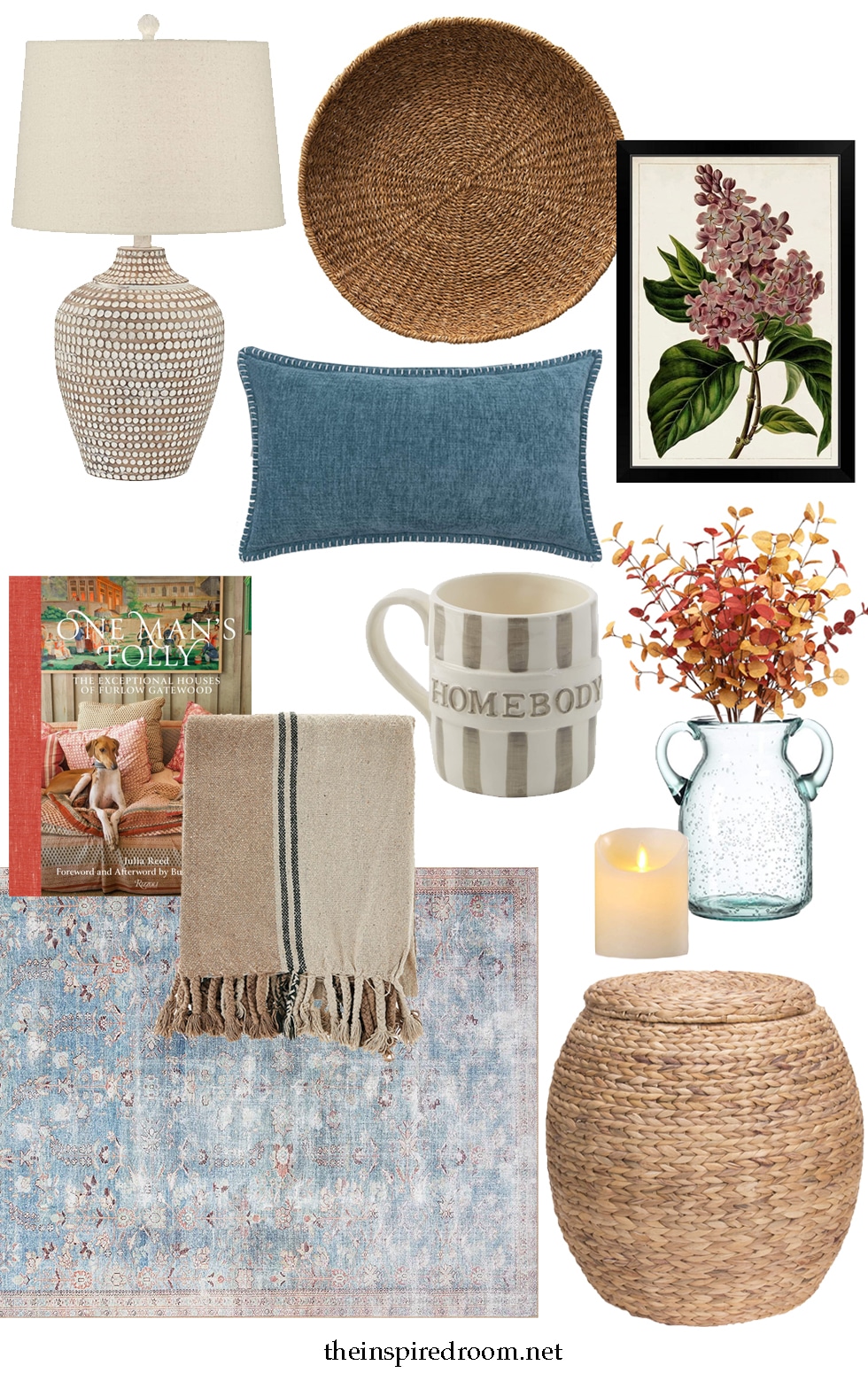 In my last post "A Slower Rhythm Through the Seasons", I kicked off our annual fall nesting series with my thoughts on slowing down to ease into each new season. A slow evolution from season to season is good for your home, and especially beneficial for your well-being, too. You can read that post here if you missed it.
Today I wanted to share some simple ways you can decorate to begin to transition your home decor from summer to fall!
You don't have to buy all new decor or change everything for a new season! Keep decorating simple and enjoy the process. A few changes in the upcoming weeks will refresh your home so you feel ready to welcome fall! (You might even already have these elements in your home, or add a new piece or two just for fun!).
Here are 7 Simple Tips for Fall Decorating.

1. More layers will make you feel more snug and cozy.
In spring we begin to remove layers to lighten the overall feeling of the space. Now we slowly add them back in! I love woven textures like rattan and seagrass as they are so versatile for year round use. Find ways to add additional layers of these textures to your decor, such as placing woven trays on tabletops, dressers or nightstands to add warmth and pull together books or accessories.
2. Slowly warm your home with color.
Even if you normally decorate with neutrals or cooler colors or more "summer" colors, consider adding just a few warmer tones to make your home feel like fall is on its way! It can be as small as a book with a soft green or muted rust hue on the spine, a branch of fall foliage, a warmer tone of blue fabric on a pillow, or use your woven accessories to bring in even more natural tones.
3. Swap out pillows or rugs.
I use zippered covers on my pillows so I can swap out the styles for a new season. Look for an extra soft cozy material or a color that brings a hint of fall to your regular palette. Add a rug to bare floors or add a second rug to layer over a sisal rug. Lighter weight rugs make it easier to swap them out. I love the color palette on this rug in our collage above as it has blue (which I love in my home) mixed with warmer some rust/coral/brown tones.
4. Foliage should feel organic.
Start using more "fall inspired" florals and foliage. Hydrangeas and other foliage is becoming more muted in tone this time of year, so follow nature's lead! It's an appropriate time to start swapping out arrangements of faux or fresh flowers in tones that represent the current season. I love this faux fall eucalyptus. Remember the blue faux hydrangeas I got for summer? I also got them in this pretty muted color I think will be nice for fall!
5. Ambient lighting around the room will transform the mood.
This time of year with the longer days we hardly ever turn on lights at our house, except right before bed. But as the days grow shorter and darker, you'll want wall or table lamps to cozy up dark corners, reading lamps, floor lamps, etc. Overhead lighting can come in handy at times, but it really doesn't help create a cozy mood. You need ambient lighting, it transforms the feeling of the home.
(If you're looking for lighting, we have a post with lots of cute accent table lamps here, and a round-up of beautiful + affordable lighting on Amazon here.)
6. Create a cozier environment.
It's the little things that will make "staying in" on a cool autumn evening more inviting. Flickering battery-operated candles (I have and love these pillar candles, and these taper candles–both have flickering wicks!). A good book you'll want to curl up with. A mug for your favorite hot beverage. You can read about creating a cozy self care corner in my book A Lovely Life.
7. Get inspired by subtle visual cues.
Start to change out some of the accessories. Try swapping existing artwork for more fall-ish scenes. Or if you don't want to change the wall art, simply add a fall-inspired botanical or landscape art to a table top (framed or propped on an easel, I have and love this gold easel) or even just leaning on a bookcase.
Happy August, friend!
---
Sources for mood board (all from Amazon–click links below for details):
Woven Barrel Lidded Storage Basket
Blue Chenille Pillow Covers – Set of 2
Flameless Candles Battery-Operated
Blue Seeded Glass Vase with Handles
Neutral Stripe Tassel Throw Blanket
Blue + Multicolored Traditional Patterned Area Rug
One Man's Folly: The Exceptional Homes of Furlow Gatewood
Find more decor I love in my Cozy Fall Shop, and in my Amazon storefront! I have several Amazon 'idea lists' in different categories, including this one with fall decor finds.
Grab our downloadable seasonal planner to help make the most of every season (click here for details)! Print it out this month so you can prepare your home, goals and priorities for fall and then use it throughout the season!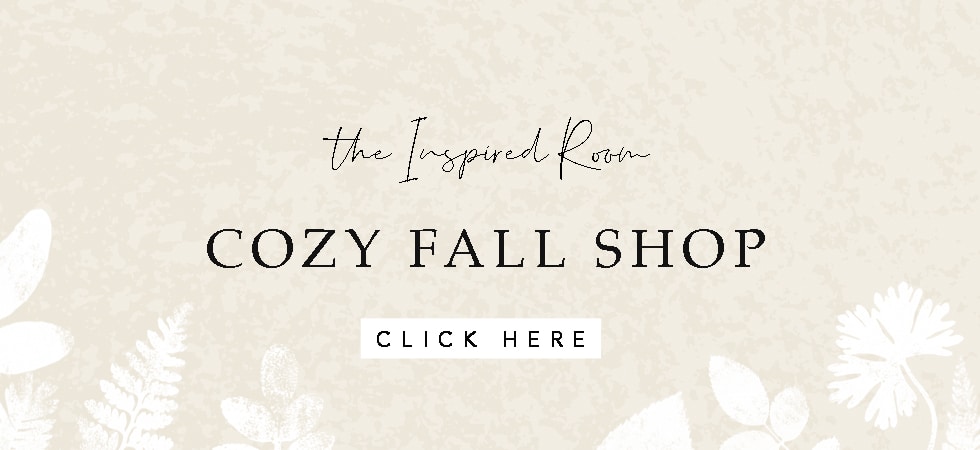 ---
Don't forget we will have a very exciting announcement at the end of our Annual Fall Nesting Series this year, so be sure to subscribe to our newsletter here so you won't miss out! You can also follow on Instagram and Facebook.