Let's nurture an autumn mindset for our home.
To create the atmosphere we want to have in our home for this upcoming season, we first need to nurture our autumn mindset. Last night my husband and I were watching something on TV and I looked out the window at 8:30 PM and I was shocked. It was pitch black. It felt like it was midnight. Y'all. It's happening, the summer days are getting shorter.
Doesn't it feel like first day after Labor Day is when autumn begins? It does to me! Even if it doesn't feel like fall to you, that's OK. Fall Nesting (as I call it) around here doesn't really depend on the weather or the date or even our current feelings. I've always said it starts with our mindset. I'm not ready for darkness, even though I do love autumn. The seasons are changing, so ready or not, it's time to prepare.
How do we create an autumn mindset?
To create an autumn mindset for our home, we need to begin quieting the noise of what everyone else is doing. Only then we can begin to turn our thoughts to what our own intentions are and begin to experience the simple joys in creating our own cozy sanctuary.
These days people online seem to start decorating for fall reallllly early! Like, we all probably saw pumpkins in August. Maybe there was a competition to be first to show off pumpkins? I don't know, I was still outside thinking it was summer! HA! But it's all good. I love pumpkins, really I do. Honestly, it really doesn't matter when or how you decorate. What matters more is our own intentions for our home.
That intention involves more than just how we want to decorate, it's also about defining and letting go of expectations we just don't need on our plate in this season. An autumn mindset helps you to feel content with your choices and define how YOU want to feel in your home.
Our autumn mindset helps us to focus on what matters to us so we can make the season all we wish it to be. If you want to spend some time thinking these ideas through and getting inspired for the seasons, you will enjoy my Lovely Life Seasonal Planner (and my book A Lovely Life)!).
Why social media can distract us from our autumn mindset
Influencers on social media try to get ahead of the seasons to inspire the rest of us with ideas we can use, so they offer them weeks or months ahead of time. I do love seeing all of the inspiration and thinking through ideas early can be so helpful. But while the internet offers endless ideas and can inspire new ones, it doesn't always help our mindset at home.
I know for many of us, especially introverts or creatives who crave a quieter more personal life, scrolling the internet can make the season feel more frantic and rushed. And that in turn, that makes us feel frantic and rushed. Our thoughts become scattered and it becomes more difficult to focus on what matters to us in own home.
As one of the original home bloggers from 2007 and an early adopter of social media myself, I've seen how social media has changed and impacted people over time. Currently for so many, both creators and the community around them, places like Instagram become inspiration overload. And not always in a good way.
Ideas are inspiring and can be helpful, of course, but inspiration overload every day is not good for our state of mind, our well-being, or our sense of contentment in our home.
How to connect more deeply to our home this autumn
Keeping up with so many ideas, so many voices, so much noise…it can be …. too much. So much that we cannot even hear our own home speak. Seeing perfectly decorated homes and an overload of ideas can inadvertently put unrealistic pressure on us and our family (or probably more accurately, we put it on ourselves when we are scrolling to see what everyone else is doing).
By being overly connected to social media, we can start to lose a sense of connection to our own home. Whether we are distracted by everyone else's lives and homes, or addicted to scrolling for inspiration, we can become less present in our home.
The sheer volume of input wherever hundreds of thousands of decorators, creators and influencers gather will offer us more ideas we could ever need. And it's more than we are designed to take in. Scrolling past thousands of people dancing on videos as they are trying to direct our attention to every possible decorating trend or new and improved fall project or product we could try in our home can start to drain some of the joy we used to find (or want to find!) in the simple pleasures of the season.
An autumn mindset inspires us to reconnect to our home. That means we need to disconnect from whatever doesn't serve us so we can establish our own seasonal rhythms, comfort and authenticity at home.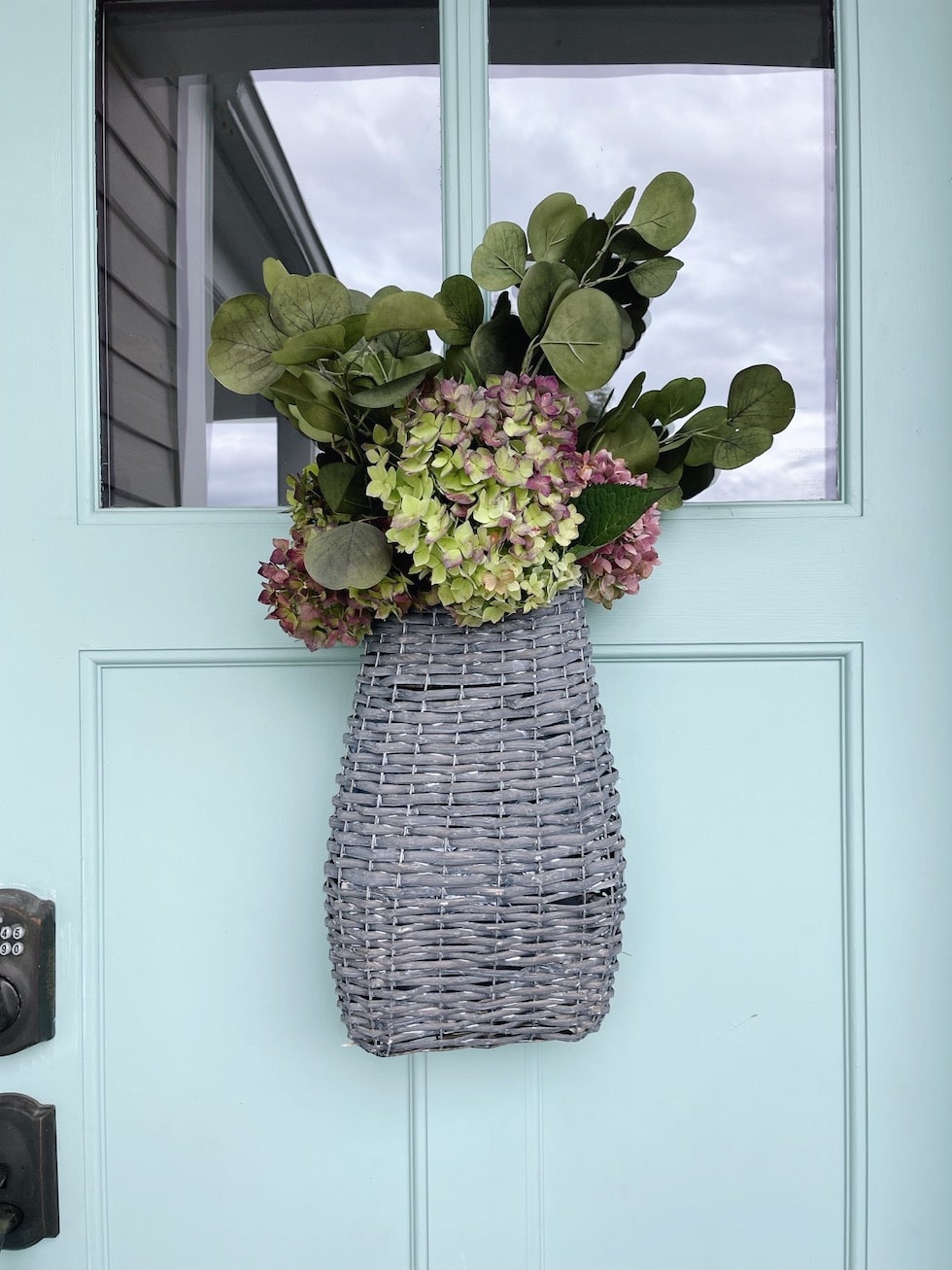 What is the fall nesting series?
If you are new to The Inspired Room, Fall Nesting is a series I have put together every year since the internet was invented (well, maybe not quite that long, but it's been about 15 years now!). This series has been a long time favorite for me and gratefully for many of you, too.
Our fall nesting series offers lots of simple seasonal decorating and cozy ideas, but I also hope it encourages you to be present in your own home and to be more mindful of the environment you want to create.
Autumn is a season to savor. Fall nesting is about embracing our autumn mindset so we can be more present in all of the things we love. We will slow down, take a deep breath and enjoy this autumn season in our cozy home.
Fall nesting is the slow process of evolving our home through the season.
Fall nesting is about slowing down the frenzied pace so we can be more aware of what we already have and enjoy about our home, not stressing about all the things we don't have or get done.
Fall nesting an opportunity to nurture ourselves as well as our home.
Autumn is a season to incorporate into our surroundings what comforts and inspires us, as well as what will be essential to our well-being in the months ahead.
By welcoming this season with an autumn mindset, we won't need to spend this season anxious about the current state of our home or worried about the next season. On the contrary, we can be more mindful of how we feel in our home and what we can do today to take better care of ourselves in it.
Our home can be a more comforting sanctuary when we are more purposeful and intentional in accomplishing what will serve us well now and in the weeks to come.
Fall nesting is about creating a warm and inviting ambience.
Sometimes fall nesting involves buying something new, but it may also mean letting go of things that no longer inspire you. You may want to incorporate what you already have or are inspired to gather over the season, or you may start by paring down the excess or simply rearranging you have. This season is about bringing together whatever layers of cozy textures and colors speak to you and creating the mood you want for your home. We share lots of ideas to create a cozy mood in your home, we hope you"ll feel inspired.
Fall Nesting is about practicing a comforting rhythm for the season.
It's focusing on the ways we want to nourish, nurture and gather the people we love in our home.
It's the art of simply puttering around our home, finding joy in making it as cozy and inviting as it can be.
It's about awakening our senses in our surroundings so we can fully savor the details and thrive in the place we call home.
It's expressing gratitude for the season we are in and expressing that inner contentment in our surroundings.
Let's disconnect from the chaos, stress and overwhelm and reconnect to the priorities that will make this season everything we want it to be!
Related posts and resources:
A slower rhythm through the seasons.
Get my downloadable printable seasonal planner here.
Find my book here: A Lovely Life: Savoring Simple Joys in Every Season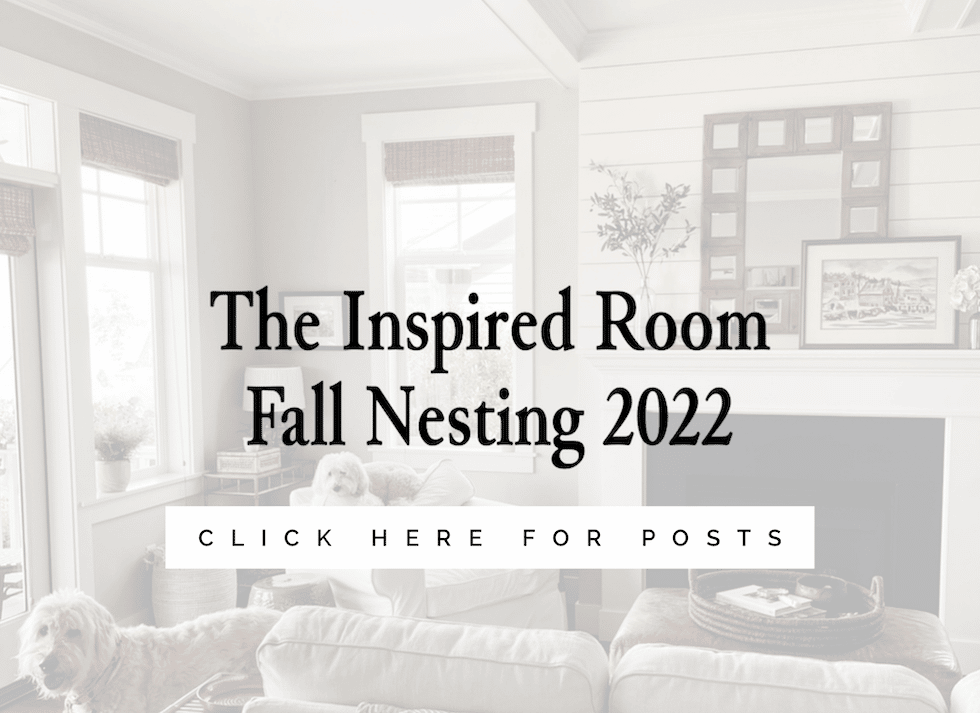 Get inspired by this year's Fall Nesting Series and posts from previous years here.