This year, Mitzi launched their exciting Mitzi Tastemaker collection to collaborate with talented influencers, interior designers, and artists for a fresh take on what lighting can look like. These fast-rising talents are creating trendsetting work, while Mitzi adds their own twist – get in on it! The third collection of 2022's program is Mitzi x Eny Lee Parker.
Eny Lee Parker seems effortlessly cool, all while flexing her creativity and making covetable things for your space. The New York-based ceramicist, artist, and designer uses clay as her main medium with a focus on furniture, lighting, and objects. She captures the spirit of traditional makers and crafts through a respect for natural resources and intention, both cornerstone aspects that help her create contemporary work.
The Mitzi x Eny Lee Parker lighting collection feels like a great match where Parker's skills are allowed to shine while Mitzi brings each design full circle. Choose from seven wall sconces, a flush mount, three pendants, two chandeliers, a table lamp, and a floor lamp to amp up your space.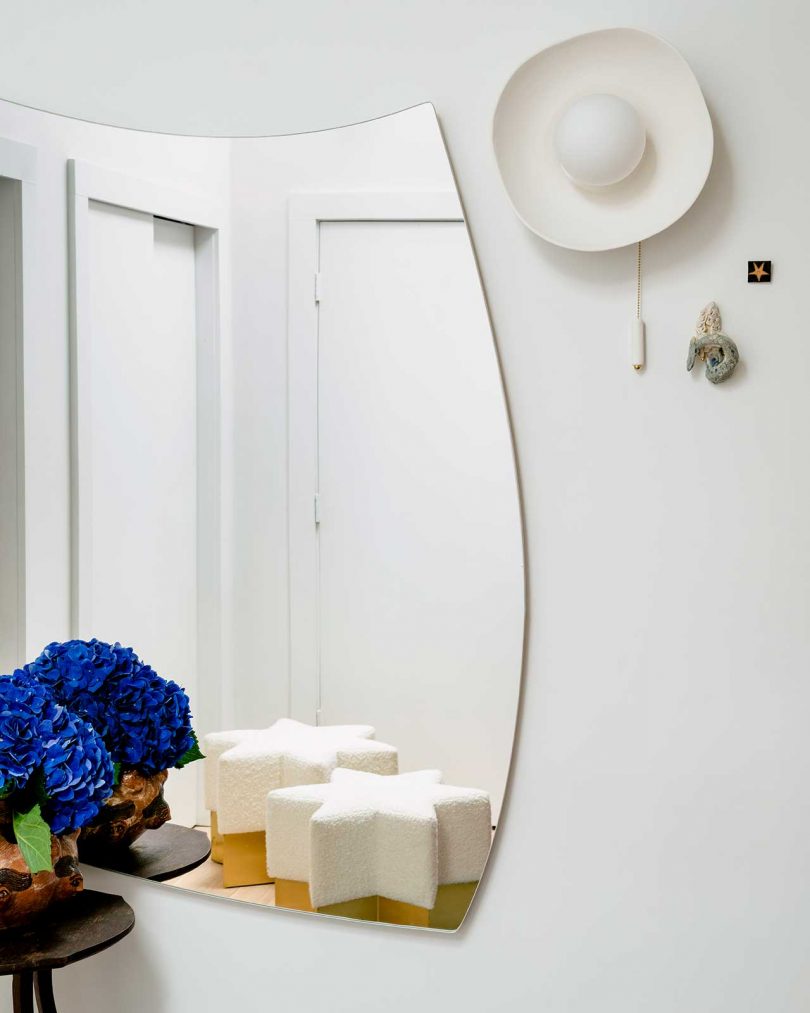 To learn more about the Mitzi x Eny Lee Parker lighting collection, visit mitzi.com.
Photos by Sean Davidson.