We love when an object can pull double duty and the Bouquet by Brogliato Traverso for Magis does that in a way that's both technical and poetic. Inspired by decorative items you often see on restaurant tables, the Bouquet functions as both a flower vase and a rechargeable, cable-free lamp, resulting in an object that can set the mood light around a floral composition. Bouquet follows the "no time, no space" philosophy of Brogliato Traverso, which carefully considers a minimalist design approach.
The dimmable Bouquet has three different light settings that can be changed through a small button at the base. While the accessory comes in six mono-color versions, the vase/lamp hybrid is made of two components that allows you to interchange the top part to create two-tone combinations.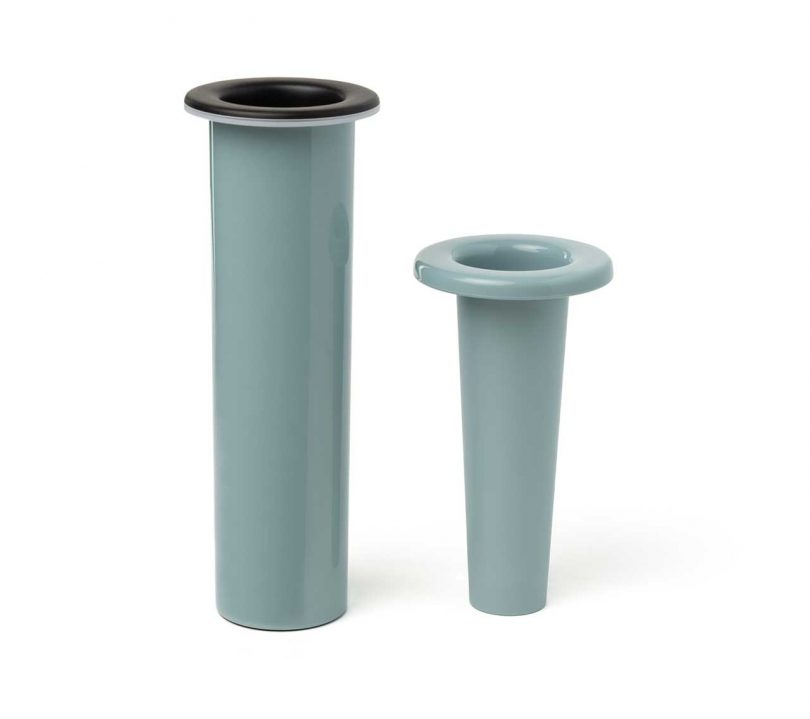 For more information on the Bouquet vast/lamp, visit magisdesign.com.