A friendly bellboy is always a welcomed sight to see at a new destination and the same goes for Fatboy's new Bellboy table lamp, a cordless design with a quirky spring neck and a fun operating mechanism. To switch the Bellboy on, simply tap the touch button on his cap to turn on his warm LED light. For nights when you want to create a bit of an ambience, pressing the button a little longer will dim the light's intensity. Another tap turns the light off, and the next time you need it on, Bellboy will remember your chosen light intensity.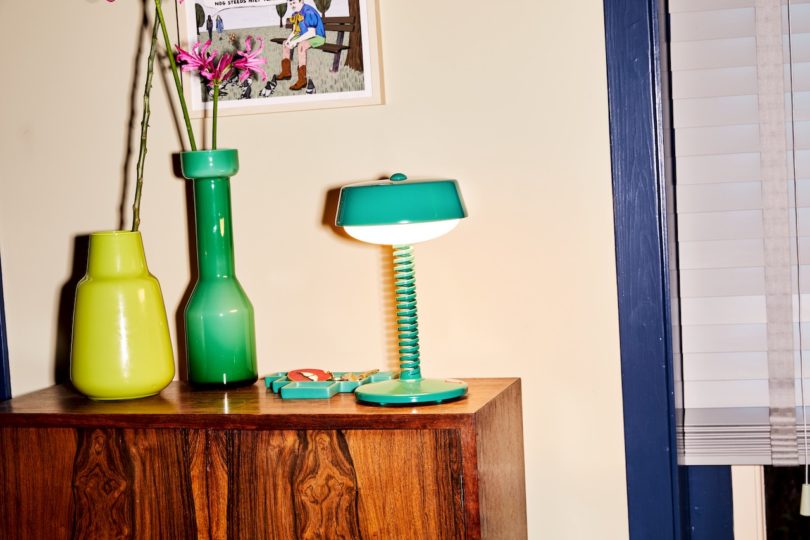 While the battery is located in the cap, the lamp is charged via the base. Once that's done (about three hours for a full charge), you can take the lamp anywhere indoors or outdoors to illuminate your space for about nine hours.
Bellboy is available in six different colors which you can preorder now for end of February shipping at fatboy.com.